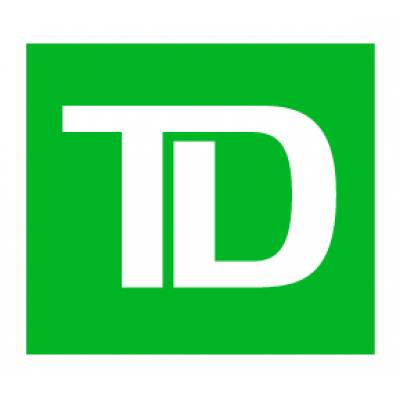 Manager IT Support
TD Description
Tell us your story. Don't go unnoticed. Explain why you're a winning candidate. Think "TD" if you crave meaningful work and embrace change like we do. We are a trusted North American leader that cares about people and inspires them to grow and move forward.
Stay current and competitive. Carve out a career for yourself. Grow with us. Here's our story:
jobs.td.com
Department OverviewBuilding a World-Class, Diverse and Inclusive Technology Team at TD
Customers and employees expect a digitally enabled and frictionless experience for both sales and service interactions. Digitization & Automation will enable the achievement of seamless transactions within business segments, across TD lines and outward to external business partners to drive: (i) Process Improvements/Operational Efficiencies, (ii) Risk Mitigation, and (iii) Improved Customer and Employee Experience. D&A (Digitization and Automation) has been established as a "start-up" within TD to enable process simplification and process automation using state of the art technologies such as Workflow and Robotics. It is an exciting time to join a new organization with tremendous momentum to help TD
Be the Better Bank
.
There's room to grow in all of it.
Job DescriptionAbout This Role
This position will lead the IA (Innovative Automation) Shared Service Support and Operations function for technology, this includes the creation and maturation of proper operations of process automation on the Corporate Hub. Team responsibilities include overall platform management and support across the IA platform. Focus areas that this operations team leads, include overall operational health, financial mgmt, Audit remediation and currency of the shared service.
Meaningful work is fueled by meaningful performance and career development conversations with your manager.
Here's some of what you may be asked to perform:
Own platform management for the Shared Service (Operations, Financial/TCO, Capacity, Currency, Stability) and Analytics
Oversee incident investigations to find root causes, then put high-quality remediation plans into action.
Own process automation changes processes and management of target applications changes
Own Audit responsibilities for the Technology Platform.
Manage the operations, support, management of products, systems, applications and services for a range of clients to support them in meeting business objectives and goals.
Manage relationships with delivery teams and partners, hold regular service delivery reviews.
Drive and manage a highly effective controls environment covering change management, production implementation, compliance and audit controls, and business continuity.
Promptly schedule test cycles and deployments with delivery teams.
Ensure scheduled changes take place with proper testing, monitoring and implementation, at minimal business risk.
Work with technology partners to ensure environment modifications interact appropriately, data conversion impacts are considered, and other areas of impact are addressed and meet performance requirements.
Understand and identify opportunities to improve support costs (people, infrastructure, applications).
Oversee system, project and technical interface integration to ensure efficient operations and high-quality client support and service.
Monitor service levels, set targets, take action.
Negotiate, document project deliverables, timelines, charters, costing, governance.
May monitor and coordinate operating schedules and priorities for all application-related incidents to ensure effective and efficient operations support and maintenance.
Ensures operations training documentation is current and readily available.
Follow process management discipline for change management of all systems managed.
Maintain effective dialogue with regulatory bodies and standards organizations.
Continuously improve delivery promptness while balancing quality and price.
May manage appropriate recovery of costs to ensure effective cost management within own area and may develop and manage budgets for IT related activities.
Report on portfolio progress, status, overall health and individual applications
Ensure there's an understanding of operational, reputational, and intellectual risks, advise to minimize, escalate when necessary
Maintain high level of customer service, ensure commitments are met; recommend appropriate actions to enhance service levels, through effective service level management practices/ agreements
Respond to inquiries and escalate concerns from stakeholders at all levels in the organization (technical, business, Senior and Executive Management)
Execute and comply with TD's enterprise methodology and governance standards
Lead risk reviews with management to manage and track project/program risks and develop mitigation strategies
Accurately forecast and manage assigned budget and provide monthly financial reporting for project/program in alignment with Finance standards
Provide coaching, development, succession, recruitment, resource management and overall team leadership for team members and provide regular input into team members' assessment of performance and development plans
Job RequirementsWhat can you bring to TD?
Share your credentials, but your relevant experience and knowledge can be just as likely to get our attention. It helps if you have:
Knowledge and understanding of bank technology standards (e.g., infrastructure, architecture, processes, applications, platforms, services)
Understanding of strategic direction (including financials) and champions alliances to benefit TD and/or department; advocates for operational improvements to enhance the division's value to the organization
Relationship builder - must have strong influencing skills to pull people together and integrate disparate groups toward a common vision
Able to adapt quickly to changes and adjust priorities accordingly
Expertise in Contract Management, Change Control Process and SLA Management
Excellent time management skills with a proven ability to meet deadlines
Comfortable navigating a space that is not well defined, ambiguous and complex at times
Strong communicator with an ability to clearly articulate the business issue, supporting facts, and rationale/business value for recommended solutions
QualificationsAdditional Information
At least 5 years' experience in successfully managing large operations portfolio
Previous Digitization & Automation experience with a sound knowledge of TD platforms is a definite asset
IA/RPA experience, Automation Development or Support
Inclusiveness
At TD, we are committed to fostering an inclusive, accessible environment, where all employees and customers feel valued, respected and supported. We are dedicated to building a workforce that reflects the diversity of our customers and communities in which we live and serve. If you require an accommodation for the recruitment/interview process (including alternate formats of materials, or accessible meeting rooms or other accommodation), please let us know and we will work with you to meet your needs.