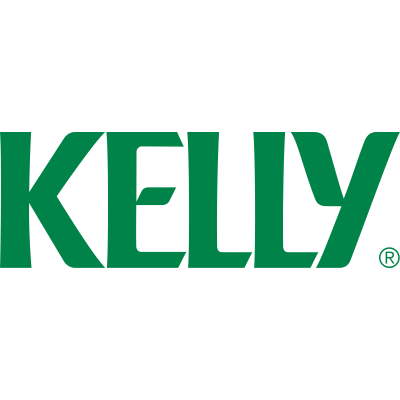 Office Manager/Gestionnaire administratif
Kelly Services
in Montreal, QC
Poste permanent Centre-Ville de Montréal
Compagnie- chef de file dans son domaine
Kelly Services is looking for an office manager interested in working Downtown Montreal for a consulting firm leader in his field. The office manager would be in charge of: Responsibilities:
Manage day-to-day administrative activities in the office. Work across administrative departments, effectively and proactively coordinate multiple projects/initiatives related to the operation of the office including employee onboarding and off-boarding; year-end and mid-year review process; office assignments and local employee recruiting logistics.
Executive Support -Provide local leadership to the executive and administrative support team members and ensure that partners and others are receiving appropriate support. Interface regularly with the Senior Manager, Office Administration to ensure the local executive and administrative support program is meeting firm-wide objectives.
Consulting Staff and Case Team Support - Serve as the primary conduit for consulting staff to help them navigate the firm and its administrative policies/practices. May assist with client billing process. Coordinate storage/archiving/destruction of case-related materials.
Meeting Management/Office Events- Responsible for the organization of large and small office parties/events (on-site and off-site). Work with and/or facilitate office event planning committees. Support the Corporate Events Team as needed.
Corporate Travel - Work with the AG Corporate Travel Team to coordinate travel for partners, staff, recruiting, and as necessary, clients or affiliates. Ensure that local travel coordinators are trained and informed on travel policies and procedures.
Facilities Management - Respond to facilities and/or information technology emergencies after hours and/or on weekends. Routinely interface with members of the firm's Facilities and Operations team on issues related to real estate, space planning, office procedures, asset management, office infrastructure, construction projects/space upgrades and purchasing agreements. Coordinate logistics for all employee office moves. Work with local vendors and property management to ensure that repairs/projects are completed satisfactorily. Understand all aspects of the physical space and how various facilities equipment functions (security equipment, pantry equipment, lighting equipment, audiovisual equipment, etc.) and ensure high quality facilities management support services. Manage day-to-day maintenance, service calls, and troubleshooting.
Procurement & Vendor Management - Oversee local procurement and manage vendor relations. Interface as appropriate with the Senior Manager, Operations on all vendor contracts and local services.
Landlord Relations - Primary contact with building management for security, parking, building system shut downs and emergencies.
Technology - Provide basic PC and laptop setup and support (under direction of IT group) and manage requirements for meeting room audio visual including conference phones, WebEx, video conference.
Partner/Executive Relations - Develop and maintain trust of the local leadership. Understand ongoing needs and preference. Balance these against firm-wide goals and expectations. Adjust as needed over time.
Supervisory Responsibilities - Oversee administrative and operations staff including hiring, professional development, and performance. Coordinate temporary consulting and administrative staff.
Special Projects - May lead or participate in team initiatives to introduce new systems and/or improve the effectiveness of the administrative function.
Responsibilities to Other Firm-Wide Administrative Areas:
Client Finance - Work with the billing team and assist the office with the billing process and monthly time entry.
Corporate Finance - Prepare annual administrative and special project budgets. Review and approve invoices.
Legal, Conflicts and Compliance - Understand policies regarding data security and risk management.
Marketing - Assist Marketing team with local events and other office-centric projects. May include overseeing maintenance of marketing collateral inventory; managing and/or supporting the logistical component of off-site events (guest lists, material distribution, venue and meeting coordination, booth materials, registering AG attendees, etc.), in close coordination with members of Marketing team and the firms' Events team. With regard to consultant contacts, help office consulting staff to maintain and update their contacts in Outlook and make contact updates in InterAction database. Oversee holiday card process for office senior staff, in coordination with the Marketing team. Help senior consulting staff update their CVs and bios.
IT - Manage local day-to-day issues with desktop computers, laptops, printers, network, telephone and videoconference equipment. Coordinate with IT department on new equipment and initiatives.
Human Resources - Support general recruitment activities. Conduct new employee office orientation. Answers questions as needed re: general employment policies and benefits, referring staff to HR colleagues as appropriate. Serve as important conduit of information to HR regarding employee morale and well-being. Manage employee exit process. Recruit, train and supervise administrative staff. Assist with logistics for local on-site and off-site training activities. Distribute and track standard packet of reference books supplies to all staff. Refer staff to Learning and Development for reference information and AG InSite support. Serve as the Content Manager for the Office and Local Calendar pages on AG InSite, posting local events and services.
Travel Requirements:
Minimal travel to one or more AG offices may be required.
Qualifications:
Bachelor's degree preferred.
8 years relevant office management and supervisory experience, preferably in professional business environment.
Fluency in both French and English required.
Flexible and able to manage effectively in a highly collaborative, complex, non-bureaucratic environment.
Excellent organizational and team management skills as well as strong communications skills, both written and verbal.
Superior customer service skills with an obsessive eye for detail and a high level of accuracy.
We offer:
A stimulating environment
Competitive wages
Excellent benefits package
Les Services Kelly sont présentement en recrutement pour un important client qui possède des bureaux à travers le monde. Ce leader bien établi au Québec est à la recherche d'un gestionnaire en administration et opérations du bureau.
Le gestionnaire en administration et opérations du bureau verra au suivi opérationnel de l'entreprise .
RESPONSABILITÉS :
Gestion de l'équipe administrative et opérationnelle
Intégration des nouveaux employés
Soutien constant aux employés
Participer à des objectifs de rendements
Analyser les différents rapports de performance et mettre en place des plans d'action correctifs clairs et suivis.
Apporter son appui dans tous les volets de la gestion des ressources humaines
Promouvoir un climat de travail positif sur le terrain
Organisation des réunions et des événements de bureau
Coordination des voyages pour les employés et les clients
Gérer les installations du bureau
Préparation des budgets annuels
Soutien à l'équipe de marketing
Disponibilité à voyager
Compétences et expérience souhaitées
PROFIL GAGNANT :
Baccalauréat en administration des affaires et/ou 5 à 10 ans d'expérience pertinente en gestion, ou toute autre combinaison formation/expérience jugée équivalente.
Connaissance/expérience
Habileté à bâtir, développer et gérer des équipes performantes
Sens de la communication développée et aptitudes en résolution de problèmes
Flexibilité en termes de voyagement et d'horaires de travail
Esprit analytique, organisation et rigueur
Maîtrise de l'anglais et du français
Habiletés informatiques et maîtrise des logiciels MS Office et Outlook
Résolution de problèmes et compétences de haut niveau en service à la clientèle
Les avantages qui font toute la différence :
Culture d'entreprise axée sur le travail d'équipe et le développement professionnel
Régime de rémunération concurrentiel
Programme d'assurance collective.
Régime d'épargne de retraite
Ce poste vous intéresse? Cliquez sur 'Postuler'! Votre curriculum vitæ sera envoyé à l'un de nos consultants en toute confidentialité.
Ce poste ne vous convient pas? Créez un profil sur notre Réseau KCN ( Kelly Career Network ), et votre candidature sera étudiée pour d'autres emplois.
À propos de nous

Chez Kelly, nous croyons à la force des relations et non à celle des transactions. C'est pourquoi notre mission est de jumeler les chercheurs d'emploi et les employeurs les plus compatibles au Canada et partout dans le monde. Que vous soyez dans le domaine des sciences, des TI, de la finance, de l'ingénierie, du marketing, de la fabrication, des centres de contacts ou de l'administration, et que vous recherchiez un poste de débutant ou de gestionnaire sur une base temporaire ou permanente, nous travaillerons avec vous pour savoir ce qui vous plaît, ce qui vous plaît moins et connaître vos objectifs et vos ambitions afin de vous présenter les possibilités d'emploi correspondant à vos besoins. Voyez tout ce que nous offrons.
Vous voulez en savoir davantage? Abonnez-vous à notre Infolettre d'astuces carrière pour obtenir de précieux trucs et conseils à tous les mois, communiquez avec nous sur Twitter ou visitez-nous à kellyservices.ca .