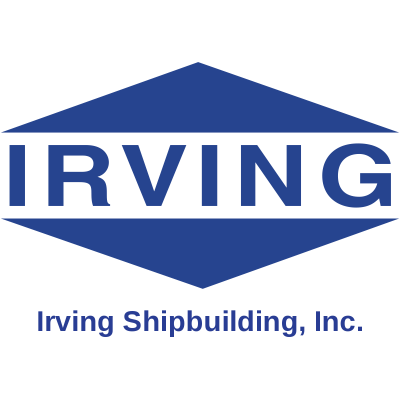 Senior Combat Systems Manager
Irving Shipbuilding
in Halifax, NS
Senior Combat Systems Manager Irving Shipbuilding, located at 3099 Barrington Street Halifax NS B3K 5M7, is part of the J.D. Irving Group of companies and is in the business of building quality ships and repairing vessels. The company's primary site is Halifax Shipyard, with three other locations in the Maritime Provinces. Irving Shipbuilding is currently working on a number of significant projects for the Department of National Defense and the Canadian Coast Guard. The company's commitment to health, safety and care for its employees and the environment is an integral part of its business.
This is a (1) permanent full-time role located in Halifax, NS
This position will be responsible for the effective leadership and management to deliver technical and programmatic oversight in the role of
Senior Combat System Manager
encompassing all development and design elements of the CSC combat system portfolio under the following categories:
Above Water Sensors and Weapons
Under Water Sensors and Weapons
Combat Management System
Information Warfare (inc. C5ISR) Technologies
Platform System including Information Services
Responsibilities:
Manage all aspects of change in the combat system portfolio and schedule, representing and owning the Combat System change plan that feeds into the Integrated Master Schedule (IMS).
Coordinate with other CSC Combat System teams: Engineering Governance, Combat Support Systems and Mission Systems Integration teams
Coordinate with other CSC Project teams: Platform Systems Engineering, Technical CPT, Supportability Engineering and Project Management
Liaise directly with the CSC ISI Change Board when required, managing internal and external stakeholders, collating timely inputs to sustain an accurate combat system baseline
Provide guidance and advice on the impact of proposed changes across the engineering program teams as required.
Assess and advise any change to supply, schedule and installed performance risks that may change with combat system change proposals
Recommend or approve change that can be enacted within the combat system portfolio; this is primarily change that does not impact upon wider program artefacts, linked systems and change that remains within contractual scope and financial approval.
Maintain a persistent 'line of sight' between the current or proposed CSC combat system baseline and the customer requirement.
Ensure that the CSC combat system remains relevant and fits the written customer requirement.
Provide an effective interface between the customer, ISI program IPTs and the sub-contractor, that generates a coherent plan and delivers a shared understanding of CSC combat system delivery.
Ensure all Combat System Elements are identified, defined and approved
Monitor the performance of suppliers & ISI stakeholders connected to combat system delivery.
Provide support in evaluating engineering change presented by the subcontractors to ensure impacts to integration activities are understood and recorded
Support Project Management and ISI initiatives as required for the CSC project to succeed
Qualifications & Experience:
Degree or other tertiary qualifications in a discipline of Electrical or Mechanical engineering, or equivalent experience.
A minimum of ten years' experience in the following fields:
Engineering and/or Project Management on large, complex defence engineering projects
Coordination with multiple complex organizations
Extensive knowledge of Naval Combat Systems technology and operation
Detailed understanding of Combat/Mission System Architectures
Installation and integration of hardware and software systems onboard Naval Platforms
Knowledge of a shipyard production environment.
Excellent written and oral communication skills
All successful applicants must meet requirements for Canadian Controlled Goods Program (CGP), Canadian Government Security clearance, and U.S. International Traffic in Arms Regulations (ITAR).
What We Offer:
Irving Shipbuilding is proud to offer a competitive salary and benefits package, including but not limited to medical, dental, and vision
For further details, please contact: Aimee Wragg at
wragg.aimee@jdirving.com
To Apply for this Career Opportunity:
Please complete the online application form. An up-to-date resume of past experience and education is required.
All applications will be reviewed by one of our recruiters. If the recruiter sees a potential opportunity (current or future) that matches your skills and experience, you will be contacted to discuss your qualifications for a position with Irving Shipbuilding
We thank all candidates for their interest, however, only those selected for interviews will be contacted.
To learn more about our products and services, click
here
.
Irving Shipbuilding Inc. is committed to the principle of equal opportunity in its employment practices and to providing an environment free from discrimination and harassment for all employees.
We do not accept unsolicited resumes from search firms or employment agencies, and we are not responsible for any fees related to unsolicited resumes.