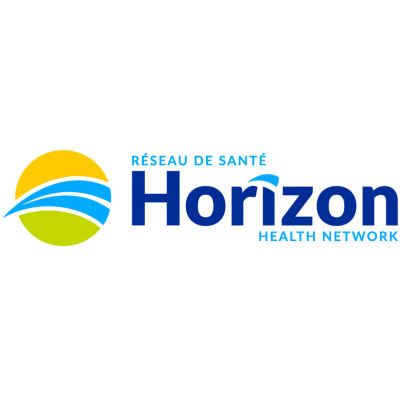 Saint John Official Languages Activity Coordinator (N-B) PCN 1004438
Horizon Health Network
in Saint John, NB
Horizon Health Network is an equal opportunity employer.
COMPETITION #:
2019-37296 External
BARGAINING UNIT:
Non-Bargaining
ZONE:
Saint John
DEPARTMENT:
Official Languages
FACILITY:
Saint John Regional Hospital
POSTING TYPE:
Permanent Full Time
JOB TITLE:
Official Languages Activity Coordinator
CLASSIFICATION:
Non Bargaining
LANGUAGE:
English Essential
HOURS OF WORK:
Days, Subject to change due to operational requirements
SALARY:
$22.60 to $ $31.60 per hour ( Pay Band 3)
JOB PURPOSE:
The Activities Coordinator position falls under the direction of Horizon Health Network's Official Languages Department. The Activities Coordinator will be responsible for working with employees of the health authority to offer support, customized language training, and a range of cultural activities designed to bring together the two official language communities in a welcoming and supportive environment.
QUALIFICATIONS:
University degree in education, languages, or a related discipline.
Advanced or superior level of proficiency in written and oral French.
Advanced or superior level of proficiency in written and oral English.
**A Resume (C.V.) is required as part of the application**
KEY RESPONSIBILITIES:
The responsibilities of the Café de Paris Activities Coordinator include, but are not limited to, the following duties:
Offer language tutoring and mentoring to target the specific and particular needs of the healthcare environment as well as to support the formal language training programs currently offered by the network's Learning Services team.
Through cultural and linguistic activities, help promote Horizon's Official Languages' Policy in collaboration with the local Official Languages Advisor and the Director of Official Languages.
Organize and conduct cultural and linguistic awareness-raising activities for employees of the health authority so as to promote closer relations between the two linguistic communities in a welcoming and supportive environment.
As required, collaborate with community partners in order to maximize the scope of organized activities and enhance ties between the health authority and the community it serves.
Access and make appropriate use of the resources and cultural programs of surrounding municipalities in order to accompany and support employees in their language acquisition, thereby strengthening bonds between the two linguistic communities.
COMPETENCIES:
The Café de Paris Activities Coordinator is required to have the following skills and qualities:
Strong group facilitation skills
Teaching skills
Sense of initiative
Sense of organization
Self-reliance and resourcefulness
Imagination and creativity
Flexibility
Interpersonal skills
Problem-solving skills
Strong communication skills
Patient-centered approach
Applications for this position must be submitted on-line by March 27, 2019
NOTE:
There will be no further postings for this position should there be no fully qualified applicants. If you wish to be considered for this position and have most of the qualifications as posted and the registration or licensure where required, you are encouraged to apply at this time
Please quote
Competition # 2019- 37296 -External
. Horizon Health Network appreciates expressed interest, however, only candidates considered for an interview will be contacted. Human Resources Department, Horizon Health Network .