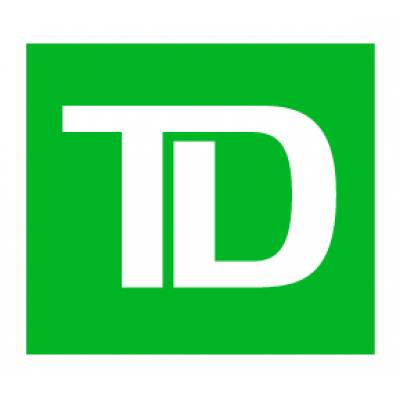 Manager Automation Capabilities
TD Description
Tell us your story. Don't go unnoticed. Explain why you're a winning candidate. Think "TD" if you crave meaningful work and embrace change like we do. We are a trusted North American leader that cares about people and inspires them to grow and move forward.
Stay current and competitive. Carve out a career for yourself. Grow with us. Here's our story:
jobs.td.com
Department Overview
As part of TD's Digital, Social and Content Marketing team, we are responsible for how to spend testing and targeting to drive optimization in our content, social, and digital marketing efforts through our digital marketing channels, and the tools and technology is best suited digital marketing to drive the evolution of marketing capabilities toward a digital first, highly automated and best-in-class ecosystem.
Team Overview
As part of TD's Digital, Social and Content Marketing team, Marketing's Decisioning and Automation Capabilities team's mandate is to deliver transformation strategy and product ownership of our Omni-channel capabilities to support the paid, owned and earned strategy. These capabilities will support a digital first, highly automated and best-in-class Marketing Ecosystem. Through the development and execution of our strategies, we will ensure TD is READY to meet our customers' needs today and in the future.
Job Description
Overall Accountability
The Manager of Marketing Automation Capabilities join a team of Marketing Technology SME's accountable for transforming foundation capabilities to advance TD's Marketing ecosystem. The Manager will be responsible for implementing the roadmap for Automation Capabilities and the channel integration to these applications. The Manager will provide key inputs to the Manager, Automation Strategy to support the creation of a strategic roadmap for Automation Capabilities. The Manager will also engage with the application management team and user groups to ensure optimal functioning and adoption of all Automation applications. Automation Capabilities include: RADAR, Digital Asset Management, TD Knowledge Center (Marketing Content Hub), Marketing Express, etc.
As the product owner for all Automation Capabilities, the Manager will be responsible for:
Implementing the Automation Capabilities roadmap
Capabilities Vendor Management
Delivering Feature/functionality requirements
Champion Automation Capabilities to support the digitization of marketing
Leverage product management methodologies to track and manage Total Cost of Ownership (TCO) of capabilities to ensure business benefits are met
Developing Business rules/processes to support capabilities
Driving change management & communication
Engagement with user community, stakeholders, and partners
Ensuring alignment to, and interoperable with the broader marketing ecosystems
The Manager will:
Work closely with multiple stakeholders across Marketing, Lines of Business (TDCT, TD Wealth, TD Insurance, TD Bank U.S.,) and Channels (Digital, Retail, Phone, ATM, etc.) to identify gaps/pain points, business needs/priorities, identify/validate future requirements; understand in flight initiatives, etc.
Implement the Automation Capabilities roadmap that ladder up to the Marketing Ecosystem with a multi year investment and implementation approach
Align priorities across key areas to prioritize appropriately (resources, funding, etc.)
Job Requirements
Qualifications/ Competencies/ Accreditation
University degree, preferably in a business related discipline
Minimum 5-7 years relevant experience working with Marketing technology such as automation, content, and/or workflow tools for data-driven customer centric marketing, ideally within financial services
Passion for leveraging Marketing Technology to drive customer experience
Proven experience leading the execution and change management for marketing capabilities, preferably large scale enterprise marketing solutions, such as IBM, Adobe, Salesforce, Distributed Marketing platforms etc.
Proven interpersonal and relationship management skills, with ability to obtain consensus among multiple stakeholders
Demonstrated impact and influencing skills with a proven ability to lead large scale enterprise wide initiatives working collaboratively in a team at all levels of the organization
Solid technical knowledge of the systems involved in the marketing ecosystem, both digital/emerging and tradition marketing channels
Superior Project management skills, managing multiple initiatives, and focused on driving results and deliverables and comfortable with taking ownership
Proven ability in creating measurable performance results to understand product TCO
Business acumen: strategic thinking, business process development, analytical and problem solving skills to share related analysis in a clear and concise way
Strong teamwork orientation and proven leadership skills with an ability to work effectively in a constantly changing environment, requiring ongoing. re-evaluation of priorities
Business case development and gaining buy-in for investment opportunities
Strong time management skills, a self-starter who can work well both independently and within a team environment
Outstanding verbal and written communication skills
Excellent MS Office skills (PowerPoint, Excel, Word, etc.)
Understanding of financial institutions product offerings a definite asset
PMP certification preferred
Experience with agile marketing and/or project methodologies would be an asset
QualificationsAdditional InformationInclusiveness
At TD, we are committed to fostering an inclusive, accessible environment, where all employees and customers feel valued, respected and supported. We are dedicated to building a workforce that reflects the diversity of our customers and communities in which we live and serve. If you require an accommodation for the recruitment/interview process (including alternate formats of materials, or accessible meeting rooms or other accommodation), please let us know and we will work with you to meet your needs.