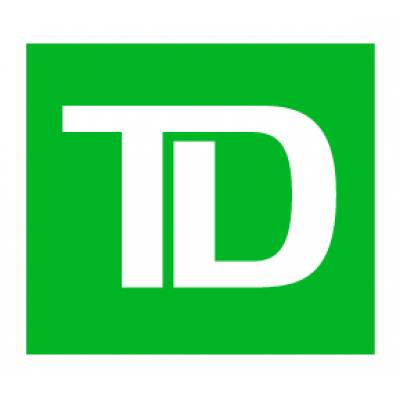 Graphic Designer
TD Description
Tell us your story. Don't go unnoticed. Explain why you're a winning candidate. Think "TD" if you crave meaningful work and embrace change like we do. We are a trusted North American leader that cares about people and inspires them to grow and move forward.
Stay current and competitive. Carve out a career for yourself. Grow with us. Here's our story:
jobs.td.com
Department Overview
TDAM Creative Solutions team is a group within TD Asset Management, specifically within TDAM Content Marketing & Communications team. The mandate of the team is to support a dynamic, multifaceted, multi-channel group working on numerous priorities and initiatives in a fast-paced environment.
The successful candidate will join the in-house Creative Solutions team and be primarily responsible for supporting ongoing initiatives that will be delivered to both internal and external audiences.
Job Description
The Graphic Designer will be required to create new concepts as well as work within existing templates with a high degree of accuracy to produce a wide variety of materials that reflect brand guidelines. Examples include sales sheets, event collateral (website, videos, invitations, brochures, signage etc.) and PowerPoint presentations.
The candidate must have the confidence to handle all aspects of their projects, from holding creative briefs with stakeholder(s) to coordinating printing and delivery with vendors.
Job Requirements
Certificate in Graphic Design (minimum 2-year course) from a post secondary institution
Minimum of 5 years working experience within an agency or in-house environment, supporting corporate clients.
Key Accountabilities
Deliver exceptional creative solutions, providing advice and expertise on implementation and execution of creative and on maintaining brand guidelines - be a brand ambassador
Collaborate directly with partners to develop high quality branded sales support and marketing materials including sales tools, video, event themes and collateral and online assets, ensuring creative is aligned to strategy objectives
Collaborate with partners to apply learnings from past projects
Be an expert on best in class tactics and keep abreast of competitor creative
Effectively communicate directly with stakeholders and vendors regarding creative, liaise with approved suppliers as appropriate
Strong project management and organizational skills while being detail oriented is a must in order to prioritize and meet multiple deadlines
Exceptional knowledge of digital media and video production.
Technical Requirements Expert working knowledge of the following applications in both a Mac and PC environment:
Adobe Creative Suites; InDesign, Photoshop, Illustrator, Acrobat Pro, After Effects or Apple Final Cut Pro
Microsoft Office; Word, Excel and Outlook, strong PowerPoint skills are essential
Strong technical knowledge of how web-based technologies apply to web design such as HTML, CSS, and knowledge of web site structure and APP development
3+ years hands-on contribution in the areas of: digital, mobile, video, audio and motion graphics
Please provide a maximum of 10 relevant portfolio samples, PDF format or web link is preferred
QualificationsAdditional InformationInclusiveness
At TD, we are committed to fostering an inclusive, accessible environment, where all employees and customers feel valued, respected and supported. We are dedicated to building a workforce that reflects the diversity of our customers and communities in which we live and serve. If you require an accommodation for the recruitment/interview process (including alternate formats of materials, or accessible meeting rooms or other accommodation), please let us know and we will work with you to meet your needs.