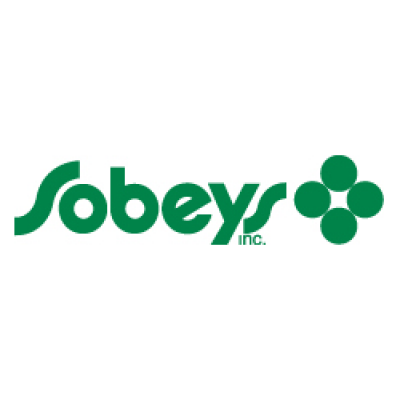 Archives Coordinator
Sobeys Inc.
in Stellarton, NS
Requisition ID:
50275
Career Group:
Corporate Careers
Job Category:
Human Resources
Travel Requirements:
0 - 10%
Country:
Canada (CA)
Province:
Nova Scotia (CA-NS)
City:
Stellarton
Location:
King St. Office
Postal Code:
A proudly Canadian retail company, Sobeys began in 1907 as a small meat delivery business in Stellarton, Nova Scotia. Today, Sobeys Inc. serves the food shopping needs of Canadians with approximately 1,500 stores in all 10 provinces under retail banners that include Sobeys, Safeway, IGA, Foodland, FreshCo, Thrifty Foods, and Lawton's Drug Stores as well as in-store pharmacies, liquor and more than 350 retail fuel locations.
Together with our 125,000 employees and franchise affiliates and a collective passion for delivering exceptional food and shopping experiences, Sobeys' purpose is to improve the lives of Canadians by helping them Eat Better, Feel Better and Do Better.
All career opportunities will be open a minimum of 5 business days from the date of posting.
Overview
Sobeys is full of exciting opportunities and we are always looking for bright new talent to join our team! We currently have a full-time opportunity for an
Archives Coordinator
to join our Corporate Affairs -Family Philanthropy team based out of our office in Stellarton, NS.
Job Description
What you'll get to do in this fast paced role:
Support requests for archival resources and effectively respond to inquiries for archival information, photographs, and other resources
Fulfill on requests for reference materials from company-wide stakeholders
Manage and implement the intake process for semi-annual collection of corporate archival materials from across the organization
Build and manage internal stakeholder relations for the semi-annual collection process including communication materials development and distribution for the targeted departments
Manage and implement the ongoing intake and processing of all new materials into the corporate archives - referencing and indexing
Liaise with Sobeys Inc Information Technology on the maintenance and possible upgrades to archival systems as well as web-based interface components
Lead and implement the development of communications and engagement programs stemming from the corporate heritage of Sobeys Inc
Design and create innovative approaches to the promotion of organizational culture through the company's heritage
Manage the ongoing organization and storage of physical assets for the Archives
Evaluating records for preservation and retention
Cataloguing collection and managing all relevant incoming records
Advise and support users from across Sobeys Inc, as well as external researchers on how best to access, use and interpret the Archives
Strategic planning, development and implementation of employee communications plans designed to enhance company-wide engagement with the heritage of Sobeys Inc
Writing, production and distribution of news content, messages and communications materials for the Company intranet related to the promotion of awareness of the Corporate Archives and its online presence
Logistics and event management for Archives related events and collection promotion events
Job Requirements
What your resume will include and demonstrate to us:
College or University Degree preferably in Archive or Library Sciences
Excellent grammar, vocabulary, and writing skills
Functional proficiency in French required
Strong computer and analytical skills
Capacity for web and online database maintenance, i.e., experience with collection management systems and digital repositories
Detail-oriented and self-motivated to accomplish results with the ability to prioritize work and multi-task as necessary to meet tight deadlines
Demonstrated success in managing multiple priorities simultaneously
Strong interpersonal skills
Highly organized
Excellent knowledge of the Microsoft Office Suite
Capacity for web management and online database
Excellent verbal and written communication skills
Experience in applying digital technology to archive cataloguing
This is an outstanding opportunity to join a leading Canadian company with a clear vision and focus. If you feel that this describes the kind of work you want to do, and you are excited about what Sobeys has to offer, then we look forward to reviewing your application. Please ensure that you take the time to ensure your profile shows us why you're the most qualified applicant for the role.
Sobeys offers our employees many valuable benefits such as:
Growing organization
Competitive salary
Pension plan
Flexible health and dental benefits plan (eligible employees)
Ongoing Training & Development
Opportunity for internal mobility to other departments and/or promotions (for employees who are strong performers)
LI-NC1
Sobeys is committed to accommodating applicants with disabilities throughout the hiring process and will work with applicants requesting accommodation at any stage of this process.
While all responses are appreciated only those being considered for interviews will be acknowledged.
We appreciate the interest from the Staffing industry however respectfully request no calls or unsolicited resumes from Agencies.