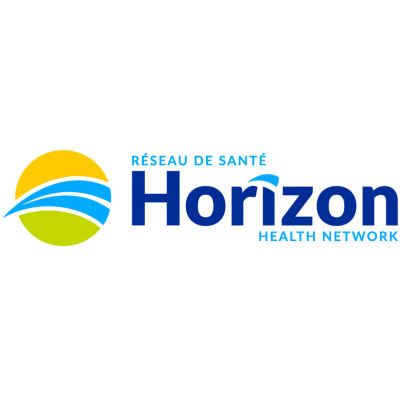 Miramichi Addiction and Mental Health Prevention Coordinator (N-B) PCN 1751234
Horizon Health Network
in Miramichi, NB
Horizon Health Network is an equal opportunity employer.
COMPETITION #:
2018-35740a External
BARGAINING UNIT:
Non-Bargaining
ZONE:
Miramichi
DEPARTMENT:
MHMI ADULT LT SERVS
FACILITY:
Miramichi Addiction and Mental Health Services
POSTING TYPE:
Permanent Full Time
JOB TITLE:
Addiction and Mental Health Prevention Coordinator
CLASSIFICATION:
Non Bargaining
LANGUAGE:
Bilingual Essential
HOURS OF WORK:
Days, Evenings, Subject to change due to operational requirements
SALARY:
$24.83 to $34.72 per hour (Pay Band 4)
JOB PURPOSE:
The Prevention Coordinator will work collaboratively with the Department of Health's Provincial Prevention Coordinator, the communities served and all government and non-government partners to develop strategies and plan activities to promote individual, family, and community capacity for enhanced mental health. The Prevention Coordinator will be well informed on demographics and particular health needs of the population living in the area served. The primary functions will be to stimulate, facilitate and plan tangible actions in order to meet the population's mental health needs. The actions will be in part based on the New Brunswick Suicide Prevention Strategy and the identified needs of the community. Travel throughout the region as required.
Reporting Relationship: Reports to the Addiction and Mental Health Services' Manager
QUALIFICATIONS:
University degree in the field of social work, health sciences, or social sciences with 3-5 years of experience in the related field or a college certificate or diplomat in the related field with a minimum of 7-10 experience.
Demonstrated understanding and knowledge of addiction and mental health services.
Demonstrated understanding of suicide prevention and primary, secondary, tertiary prevention strategies.
Experience in community development with a strong knowledge base of community development and health promotion principles.
Understanding of the determinants of health.
Demonstrated understanding and knowledge of the health needs of the population of the communities serviced.
Demonstrated ability to work collaboratively with community groups.
Strong skills in proposal writing and report preparation.
Strong computer and internet skills.
Excellent interpersonal, oral, and written communication skills.
Bilingualism - Excellent verbal and written communication skills in French and English.
Strong group facilitation and presentation skills.
Demonstrated organizational and leadership skills.
Demonstrated ability to function independently in the role with recognized decision-making and problem solving skills.
Demonstrated initiative and creativity.
Ability to work evenings and weekends as needed.
Ability to travel throughout the region as required.
Good work and attendance record.
Physically able to perform assigned duties.
A valid driver's license and the use of a vehicle.
**A Resume (C.V.) is required as part of the application**
KEY RESPONSIBILITIES:
Facilitate information sessions and community consultations in order to identify needs and solutions surrounding addiction and mental health.
Facilitate, coordinate and design a community action plan in partnership with citizens and local stakeholders with a view of meeting the identified addiction and mental health needs of the community.
Design and evaluate community action programs.
Work with members of the community to build joint community support networks.
Assist in the formation of groups to develop strategies and implement solutions to community issues by supporting a collaborative approach.
Develop or enhance partnerships to endorse a regional suicide prevention framework and ensure implementation and sustainability of the framework.
Create linkages and maintain a network of community, regional, and provincial services and programs.
Support the creation of self-help and support groups based on identified needs.
Manage the suicide prevention budget and explore leveraging opportunities with other stakeholders in order to help fund regional initiatives and to increase availability of resources in identified priority areas.
Travels throughout the region as required.
Performs other duties as assigned.
May be reassigned throughout the program as required.
Applications for this position must be submitted on-line by March 20, 2019.
NOTE:
There will be no further postings for this position should there be no fully qualified applicants. If you wish to be considered for this position and have most of the qualifications as posted and the registration or licensure where required, you are encouraged to apply at this time.
Please quote
Competition # 2018- 35740a -External
. Horizon Health Network appreciates expressed interest, however, only candidates considered for an interview will be contacted. Human Resources Department, Horizon Health Network.