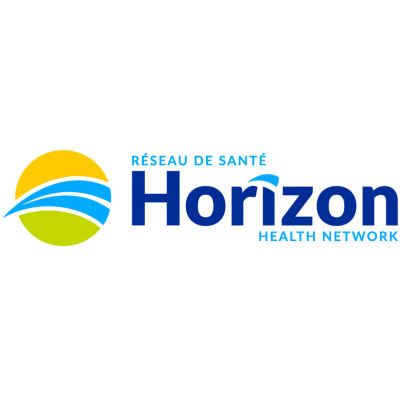 Moncton Registered Nurse Class B (RNCB) PCN 1004541
Horizon Health Network
in Moncton, NB
Horizon Health Network is an equal opportunity employer.
COMPETITION #:
2019-37514 External
BARGAINING UNIT:
NBNU
ZONE:
Moncton
DEPARTMENT:
Heart Function/Cardiac Assessment Clinic
FACILITY:
The Moncton Hospital
POSTING TYPE:
Permanent Part Time
JOB TITLE:
Registered Nurse Class B
CLASSIFICATION:
RNCB Registered Nurse Class B
LANGUAGE:
Bilingual Essential
HOURS OF WORK:
Day, FTE 0.6, Subject to change due to operational requirements
SALARY:
$33.32 to $40.58 per hour
JOB PURPOSE:
Under the general supervision of the Clinic Coordinator, this role requires the ability to holistically coordinate and manage the care of complex cardiac patients, including those with heart failure. This is achieved by incorporating the nursing professions' values of knowledge, theory and practice in cardiology nursing. This work involved leadership and responsibility for the development, coordination, delivery and evaluation of nursing led cardiovascular disease case management. Collaboration with physicians, other health care agencies, disciplines, patients and families is critical to this work. Patient and family education/support will be key to the role. Practical skills include, but are not limited to, assess, plan, implement and evaluate the needs of patients and significant others in the delivery of care; and to collaborate with all members of the interdisciplinary cardiac team.
QUALIFICATIONS:
Must have active registration with NANB
Must have at least 5 years of cardiology nursing experience in the last 5 years.
Must have a minimum of a Bachelor's Degree in Nursing.
Must have current Pacer/Cardioversion/Defibrillation certification.
Must demonstrate competency and hold a current certification in 12 lead ECG Interpretation
Must have and maintain current BLS/ACLS and BCMI certification
Must demonstrate competency in Cardiovascular Nursing and hold a current CNA certification in the same or be willing to obtain within 2 years.
Must demonstrate knowledge of and experience working with cardiac procedures; including but not limited to cardioversion, defibrillation, pacemakers, TEE (Transesophageal echocardiogram) and DSE (Dobutamine Stress Echo).
Must be able to independently assist with the above procedures, administer conscious sedation and obtain any advanced competencies related to them.
Must demonstrate the ability to work independently and function in a self-directed manner with initiative and critical thinking.
Must demonstrate adult teaching ability and experience
Must have excellent communication skills
Must demonstrate competency in keyboarding skills and Microsoft Office Outlook
Must be flexible with work schedule to perform duties
Must have a demonstrated excellent work history
Ability to perform the duties of the position
Must demonstrate the ability to attend work on a regular basis
Good work record
Written and spoken competence in English and French are required. (Advanced Level)
Applications for this position must be submitted on-line by March 20, 2019
NOTE:
There will be no further postings for this position should there be no fully qualified applicants. If you wish to be considered for this position and have most of the qualifications as posted and the registration or licensure where required, you are encouraged to apply at this time.
Please quote
Competition # 2019- 37514 -External
. Horizon Health Network appreciates expressed interest, however, only candidates considered for an interview will be contacted. Human Resources Department, Horizon Health Network.