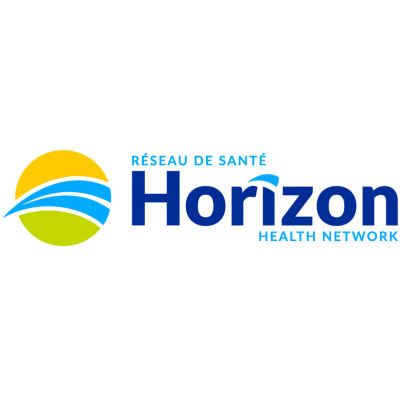 Fredericton Technology Support Analyst (N-B) PCN 1151552
Horizon Health Network
in Fredericton, NB
Horizon Health Network is an equal opportunity employer.
COMPETITION #:
2019-37450 External
BARGAINING UNIT:
Non-Bargaining
ZONE:
Fredericton
DEPARTMENT:
Video Conference Operations
FACILITY:
Dr. Everett Chalmers Regional Hospital
POSTING TYPE:
Permanent Full Time
JOB TITLE:
Technology Support Analyst
CLASSIFICATION:
Non Bargaining
LANGUAGE:
English essential and spoken French
HOURS OF WORK:
Days, Subject to change due to operational requirements
SALARY:
$20.71 to $28.91 per hour (Pay Band 2)
JOB PURPOSE:
This role is a leadership role that represents technology services to users of the secure messaging and on call platform, telehealth patients, and as a knowledgeable resource on technology. The individual is expected to act accordingly.
This position will also require periodic regional travel to support users in different parts of Horizon with the secure messaging platform. When onsite education and support is not possible, they will need to develop a coalition of individuals that can provide support to individuals with direction and support from this role.
QUALIFICATIONS:
Must have at least 3 years of experience in a technology environment and a demonstrable ability to adapt and learn evolving technologies.
Individual must have a degree / diploma or have an equivalent related combination of education and experience in a technology field.
Written and spoken competence in English and spoken competence in French are required (Intermediate Plus)
**A Resume (C.V.) is required as part of the application** KEY RESPONSIBILITIES:
Provide Operational Support for Telehealth and Video Conference Site Services at the Stan Cassidy Centre for Rehabilitation:
Responsible for scheduling, technical and user support to staff and patients to enable a high-quality Jabber Guest experience as per established process.
Assessments and checks of the local video conference equipment.
Provide technical and user support to clinicians to utilize Jabber for Windows as well video conference endpoints within SCCR.
Chalmers Hospital Auxiliary Theatre (CHAT) Key User and Coordinator
Responsible for scheduling and coordination of all events to be held in the CHAT.
Provide technical and user support to all events scheduled within the CHAT.
Accountable to ensure that standard operating practices are consistently applied to the CHAT.
Secure Messaging Key User:
Responsible for working with users of the platform to educate them about the system capabilities, provide analysis on user requests and identify how the system can address their needs, work with departments and programs to implement on call schedules and troubleshoot issues associated with the functionality.
Liaises with solution vendor (vendor is dependent on the outcome of the current RFP process), Service New Brunswick, and users of the platform to address identified issues, enhancements, and workflow modifications.
Develops and updates training materials associated with secure messaging and on call scheduling platform.
Escalates support calls to the vendor for resolution.
Pulls and analyzes statistical reports related to the use of the system and supports the business owner with additional analysis as required.
Attendance at regular client engagement sessions with the vendor.
Additional Duties:
Provide back-up coverage as a site coordinate for video conference services for the Fredericton Area as required.
COMPETENCIES:
Analytical thinking
Attention to Detail
Patient/Client Focus
Planning and Prioritizing Work
Strong customer service orientation
Teamwork and Collaboration
Excellent attendance record
The individual will also need to have some of the established leadership capabilities in:
Leads Self
Engage Others
Achieve Results
Develop Coalitions
Applications for this position must be submitted on-line by March 20, 2019.
NOTE:
There will be no further postings for this position should there be no fully qualified applicants. If you wish to be considered for this position and have most of the qualifications as posted and the registration or licensure where required, you are encouraged to apply at this time.
Please quote
Competition # 2019- 37450 -External
. Horizon Health Network appreciates expressed interest, however, only candidates considered for an interview will be contacted. Human Resources Department, Horizon Health Network.