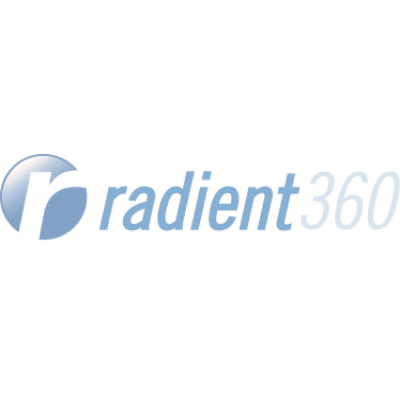 Developer Operations
Radient360
in St. John's, NL
About the job:
Are you looking to jump start your career with a company that thrives on insights, creativity and most of all collaboration? Do you enjoy a high-energy dynamic work environment?
radient 360 is looking for a DevOps to join our development teams. Our Developer Operations will be focused on the operational components of our cloud based software, with the mindset of "How can we continuously improve the quality of developers, services and infrastructure?".
About us:
radient 360 is a software development company with an international presence that offers cloud based solutions to our clients, using the latest web development technologies.
The organization was founded by friends who wanted to work at a place they loved. This concept is embedded into our culture and highlighted through a flexible vacation policy, hosting company events, and having lots of fun as a team. You'll enjoy our fun culture, love the innovation and diverse development projects.
We know that ideas come from everywhere and our collaborative team encourages innovation. We create new solutions to old problems and nurture curiosity. At the end of the day, a company is only the sum of its people and we honestly cannot say enough of this team. We are currently expanding and looking for great talent to join us. We want amazing people like you to be part of our journey, grow with us and have a fulfilling career.
We believe that radient 360 is the right place for you if:
You want to make an impact in the early stages of a successful tech company;
You are passionate about technology and have a natural curiosity to find solutions;
You value learning new ways of doing things;
You like working in a team environment;
You keep up with the latest tools and technologies;
You are eager to take new responsibilities and face new challenges;
Live in Newfoundland or are open to moving to St. John's, NL.
Tasks may include:
Participate in the design and technical choices that support a SAAS cloud based product.
Responsible for producing technical operation architecture diagrams and documentation.
Experience in AWS services beyond basic IaaS functionality
Experience in building production infrastructure using code and repeatable designs
Experience with Windows and Linux system administration
Experience developing solutions using automation tools such as Ansible, Packer, Jenkins, Teraform
Experience with Docker containers and orchestration platforms such as ECS, Kubernetes, Mesos and/or Swarm
Knowledge of networking and software defined networking in cloud environments
Ability to articulate complex architectures to non-technical audiences
Participate in software development when necessary, including developing in node.js, Bash, Python
Ensure complex information is delivered and displayed in the most compelling way.
Work closely with a product team to design, develop and maintain a detailed roadmap
Clearly and regularly communicate with management and technical support colleagues
Improve operations by recommending changes to policies and procedures
Candidates should have
1-3 years of hands-on practical experience in developer operations
Possession of a strong discipline in knowledge harvesting, critical thinking, problem solving.
Possession of an understanding of user centric functional software design
radient 360 offers competitive wages, great learning experience and a place to grow. If you are thinking that this sounds like the perfect fit then we would love to hear from you right now.
P.S. We are an amazing place to work. Check us out at: www.radient360.com
Job Type: Full Time
radient 360 embraces diversity. We recognize the need for teams that represent a variety of backgrounds, perspectives, and skills. We encourage everyone to apply.