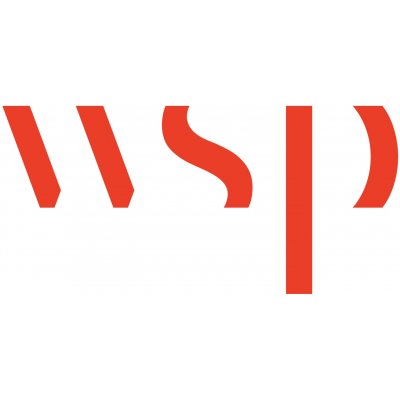 Senior Estimator, Rail and Transit
WSP
is one of the world's leading professional engineering services firms. Every day our more than 48,000 experts work to restore the natural environment and transform the built environment.
In Canada, our 8,000+ people are involved in everything from environmental remediation to urban planning, from engineering iconic buildings to designing sustainable transportation networks, from finding new ways to extract essential resources to developing renewable power sources for the future.
The excellence we bring to our work and to our workplace has been recognized far and wide. We're a Forbes Top Employer in Canada, one of the Top 100 Sustainable Companies in the World (and among the Top 10 in Canada), and we earned Platinum Elite Recognition through our participation in more than half of Canada's Top 100 Infrastructure Projects.
At
WSP
, we're proud, professional and passionate people, join our team.
TORONTO
WSP is currently seeking a Senior Estimator to join our Rail and Transit division, located at one of our client project offices in Toronto. Reporting to the Manager, this position will be responsible for preparing various types of cost estimates for engineering and construction projects, as well as cost estimates for feasibility studies, pre-design reports and final engineer's estimates for buildings and structures. This includes preparing cost breakdown documents, quantity surveys, and reports on deviations from interim milestone estimates and tender results.
RESPONSIBILITIES
Preparing order-of-magnitude, conceptual, feasibility, pre-development, value engineering, control, definitive, Engineer's, major change orders, claims analysis and budget estimates for all project work carried the department;
Preparing the above described cost estimates for buildings, structures, utilities, mechanical, electrical systems, operating system elements related to rapid transit for new construction, repair and renovation projects;
Performing detailed analyses of contract specifications and drawings to identify errors, discrepancies and/or ambiguities;
Preparing an itemized list of contract payment items as cost breakdowns, price schedules, and upon which interim contract payments are predicated;
Preparing detailed quantity surveys for all trades from contract drawings and specifications;
Costing of construction items based on database information;
Preparing "basis of estimate" for inclusion into reports;
Assisting in the preparation of cash flows by providing cost breakdowns and quantities of major work items on projects within the client's budget;
Analyzing cost breakdowns and price schedules submitted by the contractors subsequent to tender closing, and recommending adjustment of monies within the total tender sum to ensure a balanced bid;
Providing information used in the preparation of reports justifying variations between the Engineer's estimate, the Contractor's cost breakdown and total contract sum;
Preparing and maintaining current construction cost data based on historical costs, market research and construction cost indices and application of computerized estimating system;
Preparing fixed facility replacement cost reports for all client-owned property, buildings and structures;
Providing construction information to the project management teams for inclusion in construction schedules;
Liaising with Project Managers, Senior Project Engineers, Senior Contract Administrators, Construction staff, Managers, other client divisions and external agencies, Superintendents, Supervisors and Section Heads to obtain facts and information pertinent to the performance of work;
Reviewing and commenting on foreign estimates to ensure accuracy, comprehensiveness and consistency within the estimating guidelines;
Preparing reports on variances, tender comparisons, post bid analysis, basis of estimates, cost reduction strategies and remedial measures;
Maintaining files and records of work performed by the department;
Other duties as assigned/required.
QUALIFICATIONS
Post-secondary diploma or degree in the engineering technology field;
Registration and professional certification in associated organizations or institutions such as O.A.C.E.T.T., O.I.Q.S and A.A.C.E. would be an asset;
Minimum 10 years of relevant experience in a large engineering and/or general contracting firm specializing in large, multi-faceted projects;
Proven skills in the application of practices and procedures involved in the estimating function are essential as is the preparation of estimates for all trades and disciplines involved in complex construction projects;
Proven Hands on experience in the preparation of all ranges of estimates from feasibility study to definitive;
Understanding of the Capital Budget process and the budgeting methodology dealing with cash flow and escalation indices;
Exposure to project management procedures as they apply to the transit industry would be an asset;
Must be computer literate with an understanding of computer based estimating, electronic spread sheet, data base and other computerized applications related to the work;
Must possess strong analytical and interpersonal skills combined with sound judgement and initiative;
Must be self motivated and able to communicate clearly and confidently both verbally and in writing.
Offers of employment for safety-sensitive positions involving fieldwork are contingent upon candidates being able to perform key physical tasks of the job as described in the job posting and interview. This may include the ability to work in a variety of environmental conditions, such as remote or isolated areas, working alone, and in inclement weather (within safe and reasonable limits).
WSP welcomes and encourages applications from people with disabilities. Accommodations are available on request for candidates taking part in all aspects of the selection process.
WSP is committed to the principles of employment equity. Only the candidates selected will be contacted.
WSP Canada Inc.
Toronto, ON