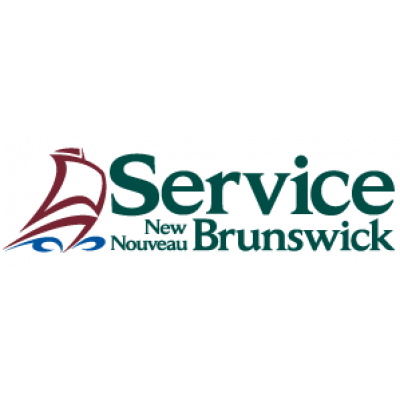 Technical Strategist
Service New Brunswick
in Fredericton, NB
Service New Brunswick
Technical Strategist
Open Competition
Pay Band 5
Fredericton
The Technology Services division within Service New Brunswick is seeking individuals who would enjoy a meaningful and rewarding career as Technical Strategist within the Business Application Services Branch in Fredericton.
As a member of the Business Application Services team, you will be responsible for the day-to-day operations of the department's major applications, ensuring that business needs are met; they will set priorities, manage multiple projects and provide technical expertise guided by architectural standards, policies and procedures. You will provide assistance to the Business Application Services team and will prepare and conduct presentations to business owners and external service providers, in order to facilitate improved communications and understanding of technical changes.
Your responsibilities will include but are not limited to:
Assisting in the development, implementation, maintenance and support of technical architecture for departmental solutions
Devising implementation, migration and interface strategies
Researching developments, techniques and trends in IT and determining relevance for the organization
Evaluating and recommending appropriate computer platforms, common and utility software, workstations, and communication linkages required to support work processes and information flow
Coordinating problem resolution with software vendors, hardware manufacturers and/or appropriate in-house personnel and conducting research into current and emerging trends in technical infrastructure solutions
Advising on matters relating to information technology strategies, as well as application, data and security architecture
Installing, configuring and supporting middleware technologies
Supporting and troubleshooting development environments and live production systems
ESSENTIAL QUALIFICATIONS: University degree in Information Technology or a related field and a minimum of five (5) years of related work experience OR a two (2) year related college diploma and seven (7) years of related work experience.
Subject to the response to this competition, an equivalent combination of education, training and experience may be considered, or the required years of experience may be increased.
Written and spoken competence in English is required.
Applicants must clearly demonstrate the essential qualifications to be given further consideration. Please state your language capability on your application and ensure that preferred language for assessment is clearly identified.
ASSET QUALIFICATIONS: Preference may be given to candidates who demonstrate they have training or experience in one or more of the following areas:
Active Directory
Networking and firewall administration
Server Virtualization
IT Security
Experience managing technical projects
Three-tier application architectures
Application testing and defect tracking
Web technologies such as: HTML, XML, JQuery, JavaScript, AJAX, JSON, ASP and Bootstrap
Middleware configuration, implementation and administration including: IIS, Apache, Tomcat, JBoss and Weblogic
Linux experience (bash scripting, administration)
Database technologies such as Oracle or SQL
Enterprise reporting systems such as SSRS and Oracle Reports
Experience maintaining development environments such as Eclipse, CA Gen, Visual Studio/.NET, Reports and TFS
Java application tuning
Subject to the response to this competition, candidates may be required to demonstrate on their application one or more of the asset qualifications in addition to the essential qualifications in order to be given further consideration.
OPERATIONAL REQUIREMENTS: This position may require some travelling within the province therefore candidates must possess a valid driver's license.
Some weekday evenings and weekend work hours may be required.
Candidates will be required to undergo Criminal History Clearance prior to appointment.
BEHAVIOURAL COMPETENCIES: The successful candidate will possess the following behavioral competencies:
Analytical Thinking/Judgment
Client Service Orientation
Effective Interactive Communication
Initiative
Teamwork and Cooperation
TECHNICAL COMPETENCIES: The successful candidate will possess the following technical competencies:
Specialized Subject Matter Expertise and Knowledge
Planning and Organizing Skills
Written Communication
Resumes should be in chronological order specifying education and employment in months and years including part-time and full-time employment.
Salary: $55,406- $77,402 annually - Pay Band 5 - Management and Non-Union Pay Plan
We encourage applicants to apply on-line, by email at HR-RH@snb.ca, or by mail at the following address March 20, 2019 indicating competition number R85-2018/19-90. This competition may be used to fill future vacancies at the same level within the same work location.
Service New Brunswick
Human Resources
Westmorland Place
P.O. Box 1998
Fredericton, NB E3B 5G4
Telephone: (506) 476-7572
We thank all those who apply, however, only those selected for further consideration will be contacted.
Candidates registered with the Equal Employment Opportunity Program and veterans, who demonstrate they are among the most qualified, shall be given preference at the time of appointment.
We promote a scent-reduced environment.
We are an Equal Opportunity Employer.
The New Brunswick Public Service: Improving the lives of New Brunswickers every day!