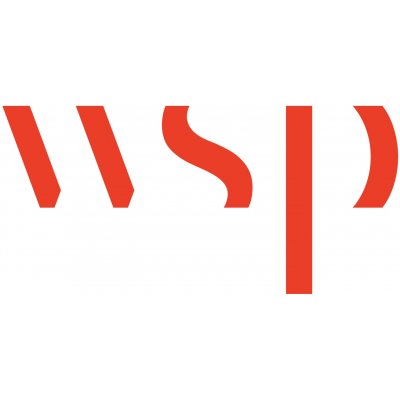 Junior Coordinator, Corporate Credit Cards and Travel Programs
Junior Coordinator, Corporate Credit Cards and Travel Programs
Business Line
Corporate
ID #
11213
Job Type
Permanent - Full Time
Apply Now
Montreal, Quebec or Thornhill, Ontario WSP
is one of the world's leading professional engineering services firms. Every day our more than 42,000 experts work to restore the natural environment and transform the built environment.
In Canada, our 8000+ people are involved in everything from environmental remediation to urban planning, from engineering iconic buildings to designing sustainable transport networks, from finding new ways to extract essential resources to developing renewable power sources for the future.
The excellence we bring to our work and to our workplace has been recognized far and wide. We're a Forbes Top Employer in Canada, one of the Top 100 Sustainable Companies in the World (and among the Top 10 in Canada), and we earned Platinum Elite Recognition through our participation in more than half of Canada's Top 100 Infrastructure Projects.
At
WSP
, we're proud, professional and passionate people. Join us.
POSITION DESCRIPTION
WSP
is currently seeking a Junior Coordinator, Corporate Credit Cards and Travel Programs to join our Procurement Department, located at our Montreal (Rene-Levesque) Quebec office. Reporting to the Manager, Corporate Cards and Travel Program, this position will be responsible to assist in the day-to-day administration and internal customer service support of the travel and corporate card programs across Canada.
RESPONSABILITIES
First point of contact for all travel and credit card related issues and requests by phone, e-mail or other means, with targeted response times ;
Provide first-level escalations on behalf of the travelers and cardholders to the WSP Canada travel and Credit Card providers ;
Train and guide employees on use of programs and tools ;
Monitor travel and credit card compliance, and assist with implementing strategies and best practices ;
Update travel and credit card program information on intranet site ;
Cultivate and maintain strong relationships with WSP employees and Travel and Credit Card vendors ;
Responsible for weekly upload of credit card data to company expense management system; main point of contact with WSP Canada IT for any system issues ;
Monitor and administer credit card approval and application process ;
Assist with Travel and Entertainment Card program reconciliation ;
Support Accounts Payable on transaction-related disputes with cardholders ;
Monitor unused (air) ticket credits ;
Review flight pass requests.
QUALIFICATIONS
1 to 3 years of experience working in an office setting ;
Travel and / or credit card administration experience an asset ;
Customer-service oriented ;
Ability to multi-task and prioritize projects ;
Strong interpersonal and communication skills ;
Excellent computer skills; keen attention to detail and accuracy ;
Excellent written and verbal communication skills in both French and English ;
Les offres d'emploi pour des postes impliquant des travaux sur le terrain et assujettis en matière de sécurité sont conditionnelles à ce que les candidats soient en mesure d'effectuer des tâches physiques clés du travail tel que décrit dans l'offre d'emploi et lors de l'entrevue. Cela peut inclure la capacité de travailler dans une variété de conditions environnementales, telles que les régions éloignées ou isolées, travailler seul, et dans des cas de mauvais temps (dans des limites søres et raisonnables).
WSP accueille et encourage les personnes à mobilité réduite. Les accommodements sont disponibles sur demande pour les candidats qui participent à tous les aspects du processus de sélection.
WSP souscrit au principe de l'équité en matière d'emploi. Seules les candidatures retenues seront contactées.
Company: WSP Canada Inc.