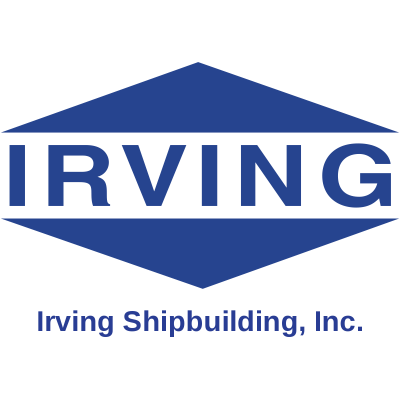 Design Build (Test Production Module) Team Lead
Irving Shipbuilding
in Halifax, NS
DESIGN BUILD (Test Production Module) TEAM LEADIrving Shipbuilding Inc., located at 3099 Barrington Street Halifax NS B3K 5M7, is part of the J.D. Irving Group of companies and is in the business of building quality ships and repairing vessels. The company's primary site is Halifax Shipyard, with three other locations in the Maritime Provinces. Irving Shipbuilding is currently working on a number of significant projects for the Department of National Defense.
The
Design Build (Test Production Module) Team Lead, CSC
is a full-time permanent position that will report to the Design Build Manager-CSC and will be responsible for coordinating the wider Engineering, Planning, Production and Supply Chain Organizations in the build of a dedicated Test Production Module(s).
Building the test module(s) will enable the shipyard to exercise its new processes and data flows, ensure personnel are suitably trained and familiar with the new processes, materials and equipment, and streamline construction for when full production begins.
Key Responsibilities:
From the early design stages, prior to build of the CSC vessels, lead a cross-functional, multi-discipline team to develop the plan to test the end-to-end build process
Take Lead on the selection of units and / or modules that will become TPMs
Establish Test Production Module (TPM) requirements
Liaise with the other two DfB workstream Team Leads to ensure alignment to TPM requirements
Liaising with all relevant functions including, but not limited to, Engineering, Production Engineering, Planning, Document Control, Supply Chain, Logistics, Production and Human Resources to enable the formulation of a cohesive and workable plan
Ensure the relevant functional and cross functional processes are in place to enable the end-to-end process
Ensure that all requirements, including Data flows, outputs, materials, support services, shop floor resources (operatives and supervision) are known and in place
Ensure any training requirements are captured
Ensure lessons learned during the process are captured and evaluated and changes enacted and re-trialed to ensure future success
Collaborate with the business to make any IT changes required to support an integrated business modelling approach for the CSC program and an efficient transition from design phases into supply chain, planning and production
Successful Candidate will possess the following qualifications:
Mandatory
Knowledge of Manufacturing and construction data flows
Experience with the use of 3D product model software packages
Knowledge of PLM software packages
Experience with the use of ERP systems and scheduling software packages
10 Years' experience in complex system manufacturing environment
Experience in Manufacturing process development
Experience working in naval ship design, commercial shipbuilding, offshore construction, and/or other large military procurement programs
Preferred
5 plus years of experience in a team lead role that coordinated design activities and involved direct staff management and individual team member activity planning
Degree or Diploma in Manufacturing/Production Engineering or similar
Experience with and managing multi-discipline teams
Experience in Computer Aided Manufacture, CNC data extraction and Manufacturing Output definition
Experience in Manufacturing Execution software, assessment and implementation
Strong personal time management skills
Ability to communicate effectively and persuasively in English, both orally and in writing
Strong knowledge of Microsoft Office
All successful applicants must meet requirements for Canadian Controlled Goods Program (CGP), Canadian Government Security clearance, and U.S. International Traffic in Arms Regulations (ITAR).
What We Offer:
Irving Shipbuilding is proud to offer a competitive salary commensurate with the experience of the Candidate and benefits package including but not limited to medical, dental and vision.
To Apply for this Career Opportunity:
For further details, please contact Aimee Wragg at:
wragg.aimee@jdirving.com
.
We thank all applicants for their interest, but only those selected for an interview will be contacted.
To learn more about our products and services, click
here
.
Irving Shipbuilding Inc. is committed to the principle of equal opportunity in its employment practices and to providing an environment free from discrimination and harassment for all employees.
We do not accept unsolicited resumes from search firms or employment agencies, and we are not responsible for any fees related to unsolicited resumes.