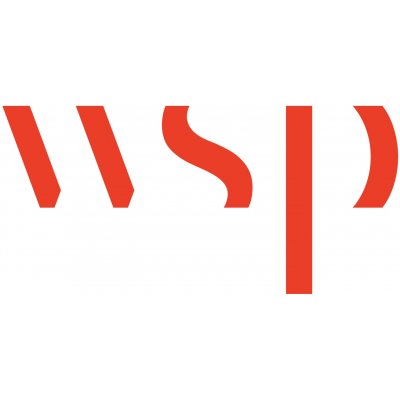 Administrateur(trice) de la paie
Administrateur(trice) de la paie
Business Line
Corporate
ID #
11166
Job Type
Permanent - Full Time
Apply Now
MONTREAL WSP
is one of the world's leading professional engineering services firms. Every day our more than 48,000 experts work to restore the natural environment and transform the built environment.
In Canada, our 8000+ people are involved in everything from environmental remediation to urban planning, from engineering iconic buildings to designing sustainable transport networks, from finding new ways to extract essential resources to developing renewable power sources for the future.
The excellence we bring to our work and to our workplace has been recognized far and wide. We're a Forbes Top Employer in Canada, one of the Top 100 Sustainable Companies in the World (and among the Top 10 in Canada), and we earned Platinum Elite Recognition through our participation in more than half of Canada's Top 100 Infrastructure Projects .
At
WSP
, we're proud, professional and passionate people. Join us.
POSITION DESCRIPTION
Reporting to the payroll manager, the payroll administrator will play an important role in everyday payroll administration. He or she will provide internal customer support and will be an important part of this department's excellence. The person who occupies this position will mainly be responsible for providing high-quality, efficient payroll administration.
RESPONSIBILITIES
Complete a wide range of activities in the payroll centre of excellence in Canada;
Approve payroll group time sheets;
Manage the employment hiring and termination process;
Perform insurance and vacation adjustments;
Generate reports for analysis purposes;
Update employee pay slips;
Perform special entries (support payments, insurance, etc.);
Coordinate problem-solving and requests related to policies and procedures;
Answer questions about payroll from managers and employees;
Carry out all other related tasks deemed relevant.
QUALIFICATIONS
At least five years of experience in payroll administration with a high volume of employees;
Excellent communication skills in English and French (spoken & written);
Good knowledge of labour laws in Canada;
Energetic and good team spirit;
Highly organized;
Strong analytical, priority management and multitasking skills;
Advanced experience in Microsoft Office, especially Excel;
ADP Workforce Now payroll system experience (a plus);
Deltek-Vision experience (a plus);
Canadian Payroll Association certification (a plus).
Les offres d'emploi pour des postes impliquant des travaux sur le terrain et assujettis en matière de sécurité sont conditionnelles à ce que les candidats soient en mesure d'effectuer des tâches physiques clés du travail tel que décrit dans l'offre d'emploi et lors de l'entrevue. Cela peut inclure la capacité de travailler dans une variété de conditions environnementales, telles que les régions éloignées ou isolées, travailler seul, et dans des cas de mauvais temps (dans des limites søres et raisonnables).
WSP accueille et encourage les personnes à mobilité réduite. Les accommodements sont disponibles sur demande pour les candidats qui participent à tous les aspects du processus de sélection.
WSP souscrit au principe de l'équité en matière d'emploi. Seules les candidatures retenues seront contactées.
Company: WSP Canada Inc.