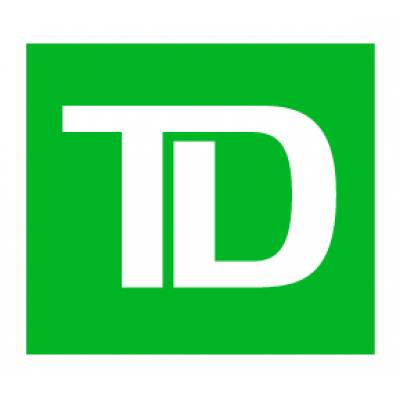 Senior Analytics Engineer
TD Bank Group
in Toronto, ON
TD Description
Tell us your story. Don't go unnoticed. Explain why you're a winning candidate. Think "TD" if you crave meaningful work and embrace change like we do. We are a trusted North American leader that cares about people and inspires them to grow and move forward.
Stay current and competitive. Carve out a career for yourself. Grow with us. Here's our story:
jobs.td.com
Department Overview
Enterprise Information Management (EIM) is the Enterprise Big Data team within TD responsible for the Enterprise Data Provisioning Platform (EDPP) and Hadoop Enterprise Analytics Tool (HEAT) technologies, part of the Akora ecosystem. The Senior Analytics Engineer is part of the Analytics team within EIM. Reporting to the AVP of Analytics and Reporting, this role is responsible for providing analytics platform engineering leadership on CTB initiatives such as building the Enterprise Streaming Platform and a new environment to productize ML models.
Job Description
About This Role
The Senior Analytics Engineer is part of the Analytics Team within Enterprise Information Management. This role is responsible for working with internal and external technology partners to design and implement cutting edge new capabilities to uplift the enterprise analytics ecosystem for the bank. We are looking for an energetic senior engineer, who wants to work on meaningful systems, stay on top of latest technology and embark on an exciting journey, with a get it done attitude.
Here's some of what you may be asked to perform:
ACCOUNTABILITIES
Platform Engineering responsibilities for HEAT, Enterprise Streaming Platform and Model Productionization environment
Technical guidance to data engineers and analytics solution designers in the Analytics team to build effective, reliable, scalable and fault-tolerant solutions
Ensure high quality work and maintenance of standards within own area of responsibility
Participate in project committees as necessary to provide guidance and support on Analytics technology and act as a key contact for specific business processes, projects or procedures
Provide technical design leadership and oversight to the EIM Analytics team.
Be positioned to lead the future direction of platform design and implementation patterns for new and emerging technology projects within the Analytics Team
Lead POC/Design sessions & provides detailed template guidelines for junior engineers to follow.
Contribute to the development of the Hadoop platform's technical design and capability roadmap, including clearly documenting the various interdependencies to ensure all platform users can design and implement components/processes and capabilities in a seamless and expedient manner
Responsible for analyzing business requirements and recommending optimal solutions within technology architecture.
Provide deep subject matter expertise and define future direction in one or more technical areas or lead strategic development/engineering efforts on new or emerging technology projects to meet business needs
Perform regular and frequent Infrastructure risk assessment and proactively addresses risks.
Accountability for platform performance and recommendations for platform performance tuning to meet the various delivery teams' non-functional requirements
Job RequirementsACADEMIC AND EXPERIENCE REQUIREMENTS
Post-secondary degree: Computer Science, Engineering or similar degree preferred.
A minimum of 5 to 8 years of experience in system administration, information management, system automation and testing.
A minimum of 3 year of Big Data and Hadoop experience preferred or strong proficiency in Linux shell scripting and system administration.
Experience with information technology; data and systems management; expert knowledge of Unix/Linux specifically RHEL: Hadoop administration and utilities, Java, virtual environments, configuration and deployment automation; and knowledge of RESTful API-based web services is preferred but not mandatory.
Demonstrated history of being self-motivated, energetic, results-driven, and executing with excellence
Effective inter-personal skills working well with a fast moving team; able to build and maintain strong relationships with business and technology partners
COMPETENCIES AND PERSONAL ATTRIBUTES
Demonstrated ability to work and deliver on multiple complex projects on time
Strong understanding of Hadoop tools and utilities (HDFS, Pig, Hive, MapReduce, Sqoop, Flume, Spark, Kafka) and CDH.
Strong understanding of Linux/Unix, especially RHEL.
Familiarity with using orchestration systems, and automation tools such as Puppet, Chef, Ansible or Saltstack.
Working experience using a scripting language such as Bash, Python or Perl.
Strong understanding of application architect and design patterns.
Demonstrates a strong understanding of TCP/IP, DNS, common networking ports and protocols, traffic flow, system administration and common cybersecurity elements.
Knowledgeable with networking, firewalls and load balancing.
Experience with Cloud infrastructure and Virtual Environments: KVM, Docker or Kubernetes.
Ability to debug/trace Java or Scala code an asset
Good understanding and experience on systems automation, scheduling, agile code promotion, system access and proactive system management (DevOps).
Familiarity with orchestration workflows and high-level configuration management concepts and implementations.
Capable of synthesizing an architecture from a requirements specification, industry best practices, and vendor whitepapers / artifacts
Knowledge of source code repository systems and data lineage standards. In addition, ability to use revision control systems such as Git.
Experience using RESTful API-based web services and applications.
Database experience with MySQL, PostgreSQL, DB2 or Oracle.
Excellent teamwork and interpersonal skills
Professional oral and written communication skills
QualificationsAdditional InformationJoin in on what others in TD Technology Solutions are doing:
Inspire a positive work environment and help champion quality, innovation, teamwork and service to the business.
Learn voraciously, stretch your thinking,
Inclusiveness
At TD, we are committed to fostering an inclusive, accessible environment, where all employees and customers feel valued, respected and supported. We are dedicated to building a workforce that reflects the diversity of our customers and communities in which we live and serve. If you require an accommodation for the recruitment/interview process (including alternate formats of materials, or accessible meeting rooms or other accommodation), please let us know and we will work with you to meet your needs.