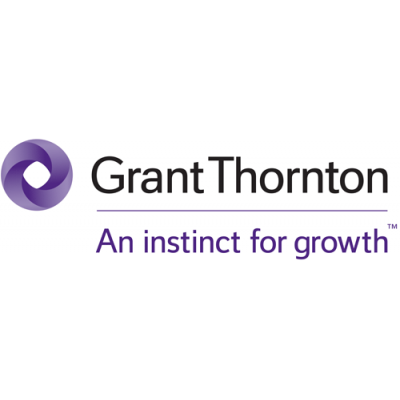 Bilingual Assistant Estate Administrator [Surplus]
Grant Thornton LLP
in Saint John, NB

Bilingual Assistant Estate Administrator [Surplus]
Location Saint John, NB
Alternate Location:
ATS Engagement No. 4755
Who we are
You know those big cities that still feel like small towns? Where everyone's friendly and helps each other out? That's like Grant Thornton. Except here we're all professionals and there isn't a mayor or a general store. What we're trying to say is that we're a very different kind of professional services firm where culture is at the heart of who we are and what we do. We employ about 2000 people across Canada, and we truly care about helping our clients, colleagues, and communities thrive. That's what's most important to us. We're building a special organization that's purpose driven and as we grow we always want to remember what your favourite milkshake flavour is (ours is grape, just so you know).
This opportunity will allow you to:

Work with an experienced group of individuals to assist in the Surplus department by managing and maintaining those files from various cities across Canada.

The Surplus department is a Great fit for someone who likes to help the debtor, throughout the bankruptcy process.

As the Surplus Department tend to be fast-paced, they require an individual to be able to multi-task various duties with attention to detail and responsibilities listed below daily with the support from the other coworkers in the department.
As a Bilingual Assistant Estate Administrator [Surplus] some of your responsibilities include:

Enter data into excel spreadsheet, received via email and faxes

Mentor monthly Income & Expense from debtors, payments, income & expenses

Contact debtor by phone to arrange or increase payments.

Contact debtor for missing information

Answering and returning calls from debtors

Responding to emails from coworkers, debtors

Responding to faxes from, coworkers, debtors

Work within prescribed timelines

Working with different departments/co-workers from this offices and others i.e. questions on specific files or questions from Trustees

Ability to learn various supporting computer programs and/or applications

Team player

Working knowledge of Microsoft Office including Excel

Able to work to 7:30 pm when required
Be Grant Thornton
If you're a bit like us, you're driven to connect with how others are feeling and thinking. Here we walk in others shoes before taking action. Just imagine being part of a team that puts we before me, where flexibility is a mindset, and where you trust your colleagues have your back. At Grant Thornton, you'll work with inspiring leaders who support your development, both personally and professionally. This is a place where your insatiable curiosity enables you to think, see and hear from a variety of perspectives, a place where every day is different and having the courage to grow is part of who you are. And when all this comes together, well that's when the magic happens.
Think you've got what it takes to be an Assistant Estate Administrator [Surplus]? Like the colour purple? Great. Here's a few more boxes we're also hoping you can tick:

Fluently bilingual (French/English) is a requirement

Some post-secondary education

Proficient Computer/Keyboarding skills

Organized/detail oriented/works well under pressure/flexible

Basic understanding of statutory requirements for bankruptcy and Insolvency would be an asset

Works well in a team environment
At Grant Thornton we're focused on making a difference in the lives of our clients, our colleagues and our communities. That's our purpose. Or, as we like to say, living our purple.
Are you ready to Discover Your Purple?
Grant Thornton LLP supports the spirit and principles of Employment Equity and is committed to maintaining an environment which is perceived to be fair and non-discriminatory. We welcome applications from designated group members - Women, Visible Minorities, Aboriginals and Persons with Disabilities and accommodations are available for Persons with Disabilities taking part in any aspect of our selection/hiring process. Should you require any accommodation during the recruitment process or otherwise, please notify us of this via careers@ca.gt.com and we will work with you to meet your accessibility needs.