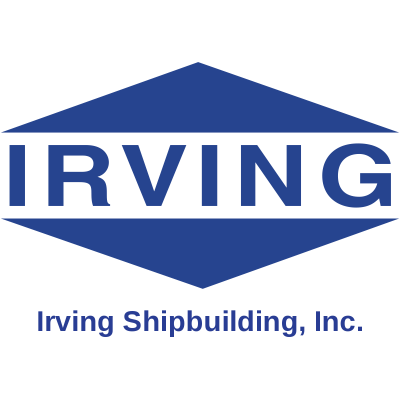 Supply Chain Director, CSC
Irving Shipbuilding
in Halifax, NS
SUPPLY CHAIN DIRECTOR - CSCIrving Shipbuilding, located at 3099 Barrington Street Halifax NS B3K 5M7, is part of the J.D. Irving Group of companies and is in the business of building quality ships and repairing vessels. The company's primary site is Halifax Shipyard, with three other locations in the Maritime Provinces. Irving Shipbuilding is currently working on a number of significant projects for the Department of National Defense and the Canadian Coast Guard. The company's commitment to health, safety and care for its employees and the environment is an integral part of its business.
Reporting to the Vice President - Supply Chain, the
Supply Chain Director - CSC
will be responsible for the execution of the Supply Chain Strategy, and for the cost, quality, and delivery performance of the supply base in support of Irving Shipbuilding Inc. on the CSC Program.
This is a full time, permanent staff role (one opening) located in Halifax N.S.
Requirements, Knowledge & Skills
10-15 years of management and leadership in Supply Chain Management in an industrial/manufacturing environment
Experience in Naval Shipbuilding and capital Defence projects
Degree in a relevant discipline with professional accreditations or an MBA
Excellent numeracy, business acumen, financial analysis and IT skills
Comfortable working in a fast-paced and diverse business
Excellent communications skills
Key Competencies
Managing vision and purpose
Drive for results
Dealing with ambiguity
Decision Quality
Negotiation
Conflict management and consensus building
Accountability
Building effective teams
Developing people
All successful applicants must meet requirements for Canadian Controlled Goods Program (CGP), Canadian Government Security clearance, and U.S. International Traffic in Arms Regulations (ITAR).
Key Responsibilities:
Working with the members of ISI Supply Chain function and CSC Program, provide leadership that ensures all Supply Chain strategy requirements are effectively executed
Develop and Lead the organisation construct for CSC Supply Chain and respective hiring strategy
Provide input to the design and development of the CSC supply chain, including supplier selection
Build relationships at Executive level with suppliers to ensure that problems, issues and improvement opportunities are addressed in a timely and effective manner
Continuously improve the capability of the organization, deploying and developing supply chain professionals to further the aims of the company and in compliance with the ISI Business Management Model
Direct and manage the delivery of products and services to ISI from external suppliers
Continually assess CSC supply chain risks and build appropriate mitigation strategies and contingency plans.
Meet or Exceed the annual performance goals
What We Offer:
Irving Shipbuilding is proud to offer a competitive salary and benefits package, including but not limited to medical, dental, and vision
To Apply for this Career Opportunity:
Please complete the online application form. An up-to-date resume of past experience and education is required.
All applications will be reviewed by one of our recruiters. If the recruiter sees a potential opportunity (current or future) that matches your skills and experience, you will be contacted to discuss your qualifications for a position with Irving Shipbuilding.
We thank all candidates for their interest, however, only those selected for interviews will be contacted.
For further details please contact Tracey MacCharles at maccharles.tracey@jdirving.com
To learn more about our products and services, click
here
.
Irving Shipbuilding Inc. is committed to the principle of equal opportunity in its employment practices and to providing an environment free from discrimination and harassment for all employees.
We do not accept unsolicited resumes from search firms or employment agencies, and we are not responsible for any fees related to unsolicited resumes.