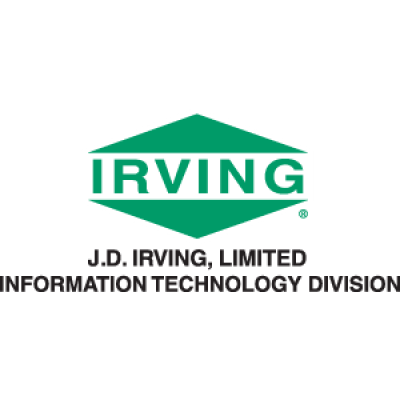 Security Analyst Halifax
J.D. Irving, Limited - IT Division
in Halifax, NS
Security Analyst Halifax
Now that you have the training, how do you launch your IT career?
If you are you excited about the
internet of things, data, mobility & innovative solutions
while always
focused on the delivery of the customer experience, then please, keep reading!
We are J.D. Irving, Limited &
our
Information Technology Team
work with the
latest
and
best technology
and we
are the destination of choice
for
curious, energetic & collaborative people
!
With over 300 employees centralized in Saint John, Dieppe, Fredericton and Halifax
, we offer our people the opportunity to add business value to our organization
while enjoying the friendly and naturally beautiful lifestyle that only the Maritimes can offer.
We invest in continuous professional growth
through strong career development programs. As a key member of our team,
your coworkers will be among the best
in Maritimes.
That's why JDI.
As a
Security Analyst,
you will work with project teams across the organization to ensure appropriate security controls are included from project initiation through design, implementation, operation, and disposal. You manage risk by leveraging existing controls and capabilities, and by identifying gaps. You will help business stakeholders understand and accept or mitigate these risks.
You will verify and provide evidence of systems security through detailed analysis and creation of policies, procedures, and documents. You will brief senior leadership on the results of your analysis.
REQUIREMENTS:
College or University degree in computer science, business or engineering
Strong written and verbal communication skills
Ability to initiate and pursue independent work
Passionate of IT security
Proficiency with Microsoft Office including advanced Word, PowerPoint, and Excel functions
Technical aptitude and willingness to learn
Must be able to obtain NATO SECRET security clearance
Preferred:
Familiarity with security policy such as ITSG-33 and NIST's Cyber Security Framework (CSF)
Experience with risk management and integrating security into software development life cycle
Familiarity with SharePoint, Citrix, and other Microsoft enterprise products
Experience with DND/CAF security functions such as COMSEC
Have completed or aspire towards CISSP, SANS, or OSCP certifications
Responsibilities:
Participate in security design and implementation throughout project life cycle
Create and update IT security policies
Gather documentary evidence of corporate policies and technical settings to meet government requirements
Perform security analysis of complex technical environments
We appreciate your interest in our company! Only those candidates selected for an interview will be contacted.
To learn more about our products and services, click
here
.
J.D. Irving, Limited is committed to the principle of equal opportunity in its employment practices and to providing an environment free from discrimination and harassment for all employees.