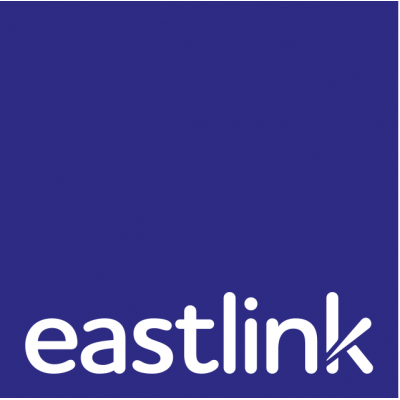 Retail Store Manager
Eastlink
in New Minas, NS
Apply Now Retail Store Manager
New Minas, NS, Canada Req #615
Tuesday, January 29, 2019
Powered by state-of-the-art fibre optic and wireless networks, Eastlink delivers world-class video entertainment and communications services to residential, business and public sector customers across Canada. As one of Canada's Best Managed Companies for 11 consecutive years, Eastlink provides high speed Internet, wireless, TV, telephone, security and automation, data communications and exclusive, locally-produced programming. Headquartered in Halifax, Nova Scotia, Eastlink is the largest privately owned telecommunications Company in Canada with an employee base of just over 1500 individuals.
Reporting to the District Sales Manager, the Retail Store Manager is a key member of the Consumer Sales team. The Manager will support and promote a positive company image and encourage the sale of Eastlink's products and services while providing effective leadership for the Retail team in Eastlink's New Minas and Greenwood locations.
What sets Eastlink apart?

 You'll work with the team responsible for Eastlink's award winning 100% LTE Network.

 A fun, competitive and customer-centric work environment

 Extensive leadership and technical training opportunities

 Work with leading edge technology in a progressive business

 You'll be working with a locally owned and operated company that is constantly evolving and will provide the challenges and inspiration for someone who is truly passionate about developing their career in the telecommunications industry.
The successful candidate will be customer focused, have exceptional leadership, communication, decision making and problem solving abilities. A consummate team player, the successful candidate is able to build strong relationships with customers, employees and management while demonstrating accountability, adaptability, creativity, and a sense of urgency in an exciting consultative sales environment.
Additional qualifications:


 Minimum 3 years of management experience in a sales, retail or customer service environment

 Post-secondary education in business or a related field preferred

 Experience leading and developing employees

 Proven track record of successfully meeting sales targets and business objectives

 Previous wireless industry experience an asset

 Competency in a Windows environment with emphasis on Excel, Word, and Outlook

 Ability to travel to within Nova Scotia required
Why Choose Eastlink?
Eastlink brings you technology in a way that people would want it. We work hard to provide the best products - Internet, TV, Wireless, Telephone, and Security and Automation - to keep our customers connected to the things and people that matter the most. By putting our customers and their needs at the centre of it all we can show them something special and provide a unique brand experience.
We are extremely proud of our employees and believe the best people make the best companies. As we continue to grow, our goal is to continue to attract the best people.
Dedicated to representing all of the customers we serve, we embrace diversity throughout all levels of the organization and encourage members of equity groups to self-identify during the application process.
Ready to explore an exciting career at Eastlink? Your journey begins here.
Other details
Job Family Residential Sales
Job Function Manager
Pay Type Salary