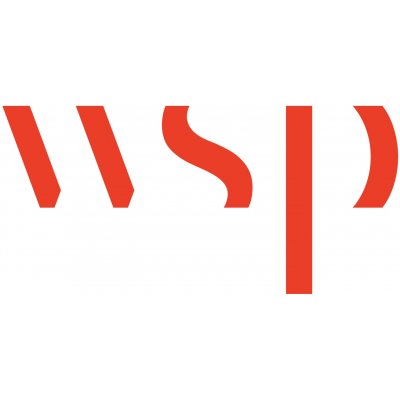 Utilities Coordinator
Utilities Coordinator
Business Line
Transportation
ID #
11103
Job Type
Permanent - Full Time
Apply Now
THORNHILL WSP
is one of the world's leading professional engineering services firms. Every day our more than 42,000 experts work to restore the natural environment and transform the built environment.
In Canada, our 8000+ people are involved in everything from environmental remediation to urban planning, from engineering iconic buildings to designing sustainable transport networks, from finding new ways to extract essential resources to developing renewable power sources for the future.
The excellence we bring to our work and to our workplace has been recognized far and wide. We're a Forbes Top Employer in Canada, one of the Top 100 Sustainable Companies in the World (and among the Top 10 in Canada), and we earned Platinum Elite Recognition through our participation in more than half of Canada's Top 100 Infrastructure Projects .
At
WSP
, we're proud, professional and passionate people. Join us.
POSITION DESCRIPTION
WSP
is currently seeking a Utilities Coordinator to join our Rail & Transit team, located at our office in our Thornhill Reporting to the Project Manager, this position will be responsible for negotiating and arranging contractual commitments for the implementation of utility relocations to facilitate the construction of the project, and coordinating the relocation or support of utilities in the project contracts within budget and schedule. This position involves extensive contact with third party agencies and project staff.
RESPONSIBILITIES
Coordinating the implementation of utility relocations (gas, hydro (except traction power), water, sanitary sewer, storm sewer, communication, cable TV, gas mains, etc.);
Coordinating the development of contractual strategies to facilitate relocations including stand alone contracts and/or the integration of utility work into the project's comprehensive civil construction contracts;
Ensuring that utility relocations or protection of utilities remaining in situ are appropriate from a risk perspective;
Verifying the location and condition of utilities including the necessary inspection services;
Negotiating cost sharing agreements with utility companies;
Reviewing the utility designs prepared by section designers and/or utility authorities for compliance with client design criteria;
Coordinating the utility relocation process including design, construction, progress monitoring, inspection and contract administration in cooperation with the project teams;
Establishing and implementing the necessary utility master agreements for utility work;
Assisting in the review of the analysis of the costs/risks and decision to relocate or support utilities in situ;
Ensuring that utility relocations are planned/executed in accordance with the master program/project schedule;
Reviewing and approving the invoices for utility work completed by others;
Assisting section designers as appropriate in the collection of base utility data;
Participating in PUCC meetings as required;
Meeting with public and private utility authorities to resolve outstanding scope, schedule and/or budget issues;
Coordinating with Property, Permits and other client staff with respect to utility interfaces;
Providing support to construction staff including review of submittals, Requests for Information (RFIs), contract changes, etc.;
Participating in inter disciplinary discussions to develop and coordinate design standards, master specifications, standards and directive drawings;
Ensuring that the client's construction contracts are fully coordinated and are high quality from a utility perspective;
Support Utilities Project Manager for Alternative Delivery projects' design presentation meetings & topic meetings;
Other duties as assigned/required.
QUALIFICATIONS
University degree or college diploma in Engineering (civil preferred) or Architecture;
Registration as a Professional Engineer in the Province of Ontario is an asset;
PMP certification is also an asset;
6 -10 years of utility experience;
Knowledge of the project management process including an understanding of the need to meet cost and schedule requirements is essential;
Knowledge of the legal framework for implementing civil/utility infrastructure in the Province of Ontario, and a strong knowledge of applicable codes and legislation;
Experience working in the Utilities sector in telecoms, hydro, or gas directly for the utility owner or a subconsultant to the utility;
Experience in private utility design, construction, or project management;
CAD experience to create Utility Conflict plans by combining SUE drawings, with key impacting project infrastructure drawings;
Experience creating Utility Conflict Plans, Utility Conflict Matrix, Utility Joint Trench, Utility Relocation Concept Drawings;
Experience reviewing track, architectural, civil, structural, landscape, roads, and utility design drawings to understand their impacts on existing and proposed private and public utilities;
Managing Utility workshops with multiple utilities to attain design agreement by all parties for multiple utility relocations;
Utility coordination experience with utilities to understand utility specific requirements and needs to help move utility designs to completion;
Experience working on projects with multiple private and public utility companies in Southern Ontario including, OPG, HONI, pipelines, telecoms, gas and hydro companies;
Experience working as a utility coordinator on large Rail & Transit projects;
Utility Coordination, utility design, utility PM, experience working on MTO, TTC, Regional road and transit projects;
Requires sound judgement; excellent organizational, analytical, problem solving, interpersonal, verbal communication and technical report writing skills.
Offers of employment for safety-sensitive positions involving fieldwork are contingent upon candidates being able to perform key physical tasks of the job as described in the job posting and interview. This may include the ability to work in a variety of environmental conditions, such as remote or isolated areas, working alone, and in inclement weather (within safe and reasonable limits).
WSP welcomes and encourages applications from people with disabilities. Accommodations are available on request for candidates taking part in all aspects of the selection process.
WSP is committed to the principles of employment equity. Only the candidates selected will be contacted.
WSP Canada Inc.