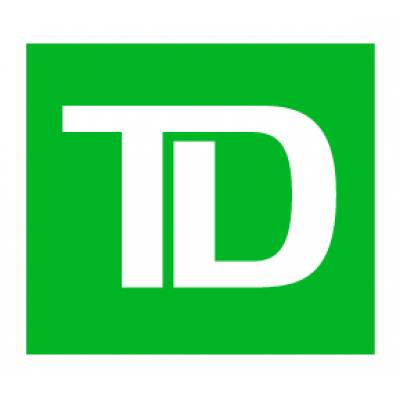 Business Development Manager, Equipment Financing
TD Description
Tell us your story. Don't go unnoticed. Explain why you're a winning candidate. Think "TD" if you crave meaningful work and embrace change like we do. We are a trusted North American leader that cares about people and inspires them to grow and move forward.
Stay current and competitive. Carve out a career for yourself. Grow with us. Here's our story:
jobs.td.com
Department Overview
TD Commercial Banking provides financial solutions to North American businesses. Our broad range of products and services allows us to meet the needs of our clients in every sector, providing customized solutions to build a strategy that's right for them now, and in the future. Our quest is to deliver a first class business banking client experience and to be "The Better Business Bank" in North America. At TD, better business bankers have a strong background in business and finance as well as the specific products they are responsible to sell and service. They have keen insight into all their clients - their industry, products, finances and markets. Better business bankers demonstrate good judgment in people, businesses and markets based on education, experience, "gut instincts" and "street smarts"
Job Description
The TD Equipment Finance team is a centre of excellence within Business Banking. Our mandate is to structure equipment financing (leases and loans) for business clients and prospects as an alternative to other conventional bank sources of financing such as term loans.
Reporting to the Senior Regional Sales Manager, TD Equipment Finance (TDEF), this position is responsible for developing and closing new business in Central & Southern Alberta area, through external sources as well as referrals from Commercial Banking Units within TD.
Job Requirements
Provide support and expertise to the assigned Commercial Banking Centres (CBCs) within a region to exceed annual TDEF sales, revenue, volume & new customer objectives, while contribute to overall business unit performance.
Solicit and fund a portion of direct business (non-Bank) which can be referred to a CBC as a future prospect for a deeper bank relationship.
Develop sales strategy within the region and build strong pipeline for new potential customers to ensure ongoing success in region, building new relationships and deepening existing customer relationships by consistently following the Commercial Sales methodology.
Develop strong relationships with internal and external business partners and leverage these networks to increase referral flow.
Structure creative competitive equipment finance solutions to meet customer needs
Assess credit requests to determine risk and make appropriate recommendations to the TDEF credit team for structuring the credit; prepare credit applications with a high quality of risk assessment, credit structure, due diligence, and credit presentation.
Deliver exceptional service at every interaction and execute on plans to continuously improve the customer experience.
Identify and respond to changes in the business environment, establishing action plans to address customer issues and priorities.
Enhance TDBG brand by participating at network events in your community - be the face of the Bank.
"Deliver the Bank" by recommending, introducing and referring appropriate TDBG Business Partners and Products.
QualificationsAdditional InformationInclusiveness
At TD, we are committed to fostering an inclusive, accessible environment, where all employees and customers feel valued, respected and supported. We are dedicated to building a workforce that reflects the diversity of our customers and communities in which we live and serve. If you require an accommodation for the recruitment/interview process (including alternate formats of materials, or accessible meeting rooms or other accommodation), please let us know and we will work with you to meet your needs.