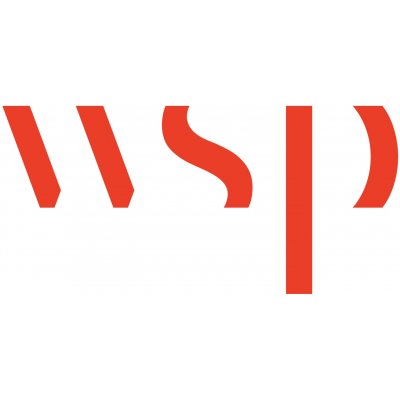 Co-op Student, Geotechnical
WSP
est l'une des plus importantes firmes de services professionnels à travers le monde. Nous sommes plus de 48 000 experts qui travaillons chaque jour à restaurer l'environnement naturel et à transformer l'environnement bâti.
Au Canada uniquement, nous sommes plus de 8 000 personnes impliquées dans tous les domaines; de l'assainissement de l'environnement à la planification urbaine, de l'ingénierie de bâtiments emblématiques à la réalisation de réseaux de transport durables. Nous trouvons de nouvelles façons d'extraire des ressources essentielles et développons des sources d'énergie renouvelables pour l'avenir.
Nous sommes reconnus pour l'excellence dont nous faisons preuve dans notre environnement professionnel et pour la qualité supérieure de notre travail. Nous sommes l'un des meilleurs employeurs dans le palmarès de Forbes au Canada , l'une des 100 meilleures entreprises au monde en développement durable (au sein des 10 meilleures au Canada). Nous avons mérité une reconnaissance Platinum Élite grâce à notre participation à plus de la moitié des 100 meilleurs projets en infrastructure au Canada .
Chez
WSP
, nous sommes des gens fiers, professionnels et passionnés. Joignez notre équipe.
MONCTON
POSITION DESCRIPTION
WSP
is currently seeking a Summer Student to join our Geotechnical Engineering department as a field technician, located at our Dartmouth office. Reporting to the Man a ger of Geotechnical, Atlantic, the position will be responsible for working with a team of specialists to conduct geotechnical investigations and testing throughout the Maritimes for our clients.
RESPONSIBILITIES
Provide technical services in a field and office environment;
Supervise and/or carry out site geotechnical inspections of construction work and materials testing;
Conduct in situ testing of various materials on construction sites, compaction testing and testing of concrete and asphalt;
Participate in a team environment and strong communicator ;
Strong workplace health and safety practices;
Work with and provide support to other members of the field technician group in assisting with other field and office activities as required.
QUALIFICATIONS
Pursuing a Civil Engineering diploma, preferably with a focus on Geotechnical Engineering;
CCIL and CSA Certifications an asset;
Previous experience working as a geotechnical technician is an asset;
Knowledge of drilling procedures is an asset;
Own a vehicle with appropriate insurance coverage and hold a Valid Nova Scotia Driver's License is an asset;
Must be mobile and willing to work on a combination of field and office work, as travel will be required;
Excellent computer skills, proficiency with common industry software is required;
Flexible, well organized, interested in technical and personal advancement, able to carry out assignments with minimal supervision;
Ability to work in a fast-paced environment, strong report writing skills and verbal communication in English are essential;
You demonstrate excellent interpersonal skills and have the ability to communicate effectively and to proactively respond to time-sensitive issues.
Les offres d'emploi pour des postes impliquant des travaux sur le terrain et assujettis en matière de sécurité sont conditionnelles à ce que les candidats soient en mesure d'effectuer des tâches physiques clés du travail tel que décrit dans l'offre d'emploi et lors de l'entrevue. Cela peut inclure la capacité de travailler dans une variété de conditions environnementales, telles que les régions éloignées ou isolées, travailler seul, et dans des cas de mauvais temps (dans des limites søres et raisonnables).
WSP accueille et encourage les personnes à mobilité réduite. Les accommodements sont disponibles sur demande pour les candidats qui participent à tous les aspects du processus de sélection.
WSP souscrit au principe de l'équité en matière d'emploi. Seules les candidatures retenues seront contactées.
WSP Canada Inc.
Moncton, NB