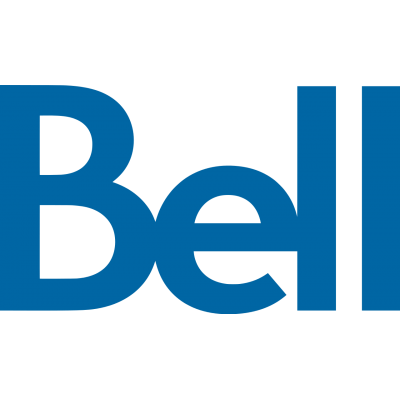 Co-host (weather), Bell Media
Bell Aliant
in Halifax, NS
At Bell, we do more than build world-class networks, develop innovative services and create original multiplatform media content - we're revolutionizing how Canadians communicate.
If you're ready to bring game-changing ideas to life and join a community that values bold ideas, professional growth and employee wellness, we want you on the Bell team.
The Bell Media team creates and delivers the best Canadian and international content across our digital media, television, radio, and out-of-home advertising platforms. We're looking for innovative team players ready to take some of the most well-known entertainment brands in the country to the next level.
Hours of Work: 40 hours per week. Overtime as required based on operational needs. May include working nights, weekends, and holidays.
Responsibilities:
Responsible for on-going, pro-active coverage of regional and local weather throughout the Maritimes.
Support CTV Atlantic's weather coverage by preparing forecasts, associated graphics and other related content for dynamic presentation of weather segments on television, on the website and on social media.
Identify, research, conduct interviews, shoot, write, edit, and report stories both in live or taped programming.
Assist with CTV Atlantic's "team" weather coverage by training back-up weather hosts as necessary.
Develop story ideas or interviews for inclusion on CTV Morning Live and other news programs.
Participate in and/or host community events regularly.
Co-Host and produce for other news programs and other duties as required.
Qualifications:
Extensive on-air television experience, specifically weather forecasting/announcing. In addition, co-hosting, live and producing experience are considered assets.
Thorough understanding of meteorology and an ability to explain complex weather information to viewers.
University degree in meteorology or equivalent OR meteorology accreditation preferred.
Extensive background and working knowledge of different weather forecasting and graphics programs. Knowledge of WSI would be an asset.
Proven ability to meet deadlines and present information in a live news environment, both in the field and in-studio.
Strong on-camera presence. Proficiency in video journalism, including writing, shooting and editing skills would be an asset.
Practical working knowledge of Microsoft Office and iNEWS would be an asset.
Experience and participation in community events would be an asset.
A valid driver's license and a good driving record are required.
Bilingualism is an asset (English and French); adequate knowledge of French is required for positions in Quebec.
Additional Information:
Position Type:
Media - Talent
Job Status:
Regular - Full Time
Job Location:
Canada : Nova Scotia : Halifax
Application Deadline:
02/01/2019
Please apply directly online to be considered for this role. Applications through email will not be accepted.
At Bell, we don't just accept difference - we celebrate it. We're committed to fostering an inclusive, equitable, and accessible workplace where every team member feels valued, respected, and supported, and has the opportunity to reach their full potential.
Created: Canada , NS , Halifax