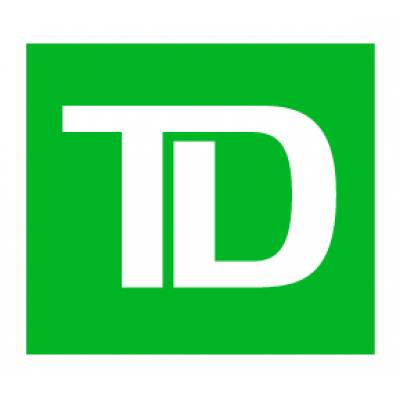 Manager, Enterprise Process Excellence
TD Bank Group
in Toronto, ON
TD Description
Tell us your story. Don't go unnoticed. Explain why you're a winning candidate. Think "TD" if you crave meaningful work and embrace change like we do. We are a trusted North American leader that cares about people and inspires them to grow and move forward.
Stay current and competitive. Carve out a career for yourself. Grow with us. Here's our story:
jobs.td.com
Department Overview
The Enterprise Process Excellence (EPE) team leads the Lean Six Sigma efforts within TD Bank and supports various other TDBG businesses on their Lean Six Sigma deployment. The Lean Six Sigma methodology demands a focus on meeting customer requirements, making data-driven decisions, and improving processes from an end-to-end perspective.
It is an area that will be attractive to a self-starter who is eager to be a change agent. The role offers the successful incumbent understanding of business units by focusing on solving key business issues, processes, and outcomes as they impact the strategic direction of the business.
The EPE team focuses on execution of Lean Continuous Process Improvement and design initiatives aimed at: improving the customer experience, reducing errors, reducing expenses, increasing revenues and creating capacity.
Job Description
The Manager, Enterprise Process Excellence is accountable for leading a team of cross-functional resources in the deployment of Lean and Six Sigma methodologies supporting TDBG businesses and guiding the team in executing LSS process improvement projects. The Manager has overall responsibility for conducting the up-front assessment, prioritization, implementation, and the successful completion of projects and initiatives supporting the overall business plan. These include:
Being an expert on the Lean Six Sigma (LSS) methodology (Black Belt certification is required)
Leading project teams in the execution and delivery of process improvement initiatives using the LSS methodology
Building effective relationships with key business partners within and across business units
Delivering financial and customer benefits to business units
Ongoing prioritization of project initiatives to ensure direct linkage to Business Units KPI's and achievement of continuous improvement savings
Monthly reporting of continuous improvement savings against business unit target
Recommending solutions to improve quality and eliminate waste and leading the project team to execute on recommendations
Prioritizing and managing their own workload in order to deliver results
Supporting the team in their LSS Certification Roadmap (Green and/or Black Belt certifications).
Job Requirements
Proven ability and demonstration of leadership skills
Strategic thinker
Ability to work in a fast paced, dynamic environment
Strong learning agility, analytical and strategic thinking skills
Excellent written and verbal communication and interpersonal skills
Strong business acumen and organizational awareness
Demonstrated ownership for their personal development
Demonstrated project management skills
Experienced leader in Change management
QualificationsAdditional Information
Lean Six Sigma Black Belt Certification required.
Candidates may be asked to provide Certificate/Project Storyboard with a reference for validations.
Inclusiveness
At TD, we are committed to fostering an inclusive, accessible environment, where all employees and customers feel valued, respected and supported. We are dedicated to building a workforce that reflects the diversity of our customers and communities in which we live and serve. If you require an accommodation for the recruitment/interview process (including alternate formats of materials, or accessible meeting rooms or other accommodation), please let us know and we will work with you to meet your needs.