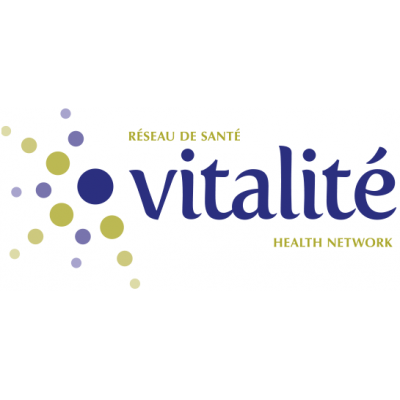 Registered Nurse Class A (RNCA)
Vitalité - Zone 1 - Beauséjour
in Moncton, NB
NOTE:
Applicants must attach a resume to their application.
BARGAINING UNIT : NBNU
ZONE : Zone 1 - Beauséjour
FACILITY : Community Mental Health Centre - Moncton
DEPARTMENT : FACT Team
CLASSIFICATION : Registered Nurse Class A (RNCA)
STATUS : Temporary full-time (approximately 1 year)
FTE : 1.0
HOURS OF WORK :
8-hour shifts - Rotation
Possibility of standby and call back
Work schedule may be changed to meet operational needs.
ANTICIPATED START DATE : As soon as possible
JOB SUMMARY :
The Flexible Assertive Community Treatment (FACT) team is a service delivery model that can serve a broad range of individuals suffering from severe mental illness or concomitant disorders. Under the direction of the Mental Health Program Manager, the nurse works with the various community partners to provide adult clients with a range of mental health and addiction services, primarily in the home or community. The duties of the position include client-centred assessment, management of prescribed medication protocols, injections, rehabilitation and intensive support, treatment, counselling and teaching, case management and resource management from a recovery perspective. The nurse must work closely with the members of the interdisciplinary teams of Vitalité Health Network and Horizon Health Network. The development and maintenance of effective working relations with clients, families, colleagues, government departments, organizations and the public constitutes an important aspect of this position. The successful candidate must also look after the intake service and perform any other related duties based on the sector's needs. The position requires daily travel within the Beauséjour Zone. The nurse must use their own vehicle to accompany clients.
REQUIREMENTS:
Member in good standing of the Nurses Association of New Brunswick (NANB);
Bachelor of Science in Nursing and two years' experience in community mental health, psychiatry or addiction services; or
Nursing diploma, recognized mental health certificate and three years' experience in community mental health, psychiatry or addiction services;
BLS certificate, ASIST and CPI training and maintenance of certifications or obtaining them within six months of hire;
Proven leadership and decision-making skills;
Adaptability and high flexibility;
Clinical judgment and good analytical reasoning;
Ability to work with community clients with heavy, complex and immediate needs;
Proven communication and interpersonal skills;
Experience developing effective partnerships with the community network;
Valid driver's licence (class 5) and appropriate insurance;
Own vehicle required to perform duties;
Good knowledge of computer tools (Meditech and Microsoft Office Suite)
Ability to work independently and as a team member;
Physical ability to perform assigned duties;
Good previous work history (performance and attendance);
Adherence to professional ethics principles, to the Network management philosophy and organizational values;
Compliance with the rules of confidentiality established by the Vitalité Health Network.
Written and spoken competence in French and English is required.
The above requirements may be verified through oral, written or practical tests during the selection process.
Should there be no fully qualified applicants, this position will not necessarily be reposted. If you wish to be considered for this position and meet most of the requirements, you are encouraged to apply at this time.
The employer reserves the right to shorten or extend temporary assignments for operational reasons.
We thank all applicants. However, only those selected for an interview will be contacted.

"Vitalité Health Network is a smoke-free environment"