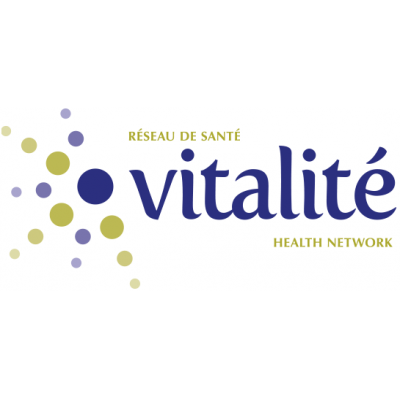 Pharmacy Technician (SCFP8)
Vitalité - Zone 5 - Restigouche
in Campbellton, NB
BARGAINING UNIT : CUPE
ZONE : Zone 5 - Restigouche
FACILITY : Campbellton Regional Hospital
DEPARTMENT : Pharmacy
CLASSIFICATION : Pharmacy Technician (SCFP8)
STATUS : Permanent part-time
FTE : 0.5
ANTICIPATED DATE : As soon as possible
HOURS OF WORK :
Variable Rotation
Work schedule may be changed to meet operational needs.
JOB SUMMARY :
The incumbent is responsible for interacting with the patient to collect medication information, verify the accuracy of medication preparation, prepare and distribute medications and pharmaceutical products, prepare sterile products including chemotherapy medications, assist the pharmacist in implementing and monitoring medication care plans for patients, ensure the supply of medications and supplies for the area, participate in the destruction of controlled substances, supervise pharmacy technician students and perform office tasks associated with the operation of the pharmacy.
REQUIREMENTS :
Registered as a pharmacy technician with the New Brunswick College of Pharmacists and be licensed to practice in New Brunswick;
Successful completion of the department training programs (handling of cytotoxic agents, preparation of sterile products, medication reconciliation (MedRec) and medication check) as per set deadline;
Ability to do mathematical calculations accurately;
Ability to work independently and as part of a team;
Physical ability to perform the assigned work;
Good work history (performance and attendance);
Adherence to professional ethical principles, the Network's management philosophy, and organizational values;
Compliance with the rules of confidentiality set by Vitalité Health Network.
Written and spoken competence in one of the two official languages either English or French and spoken competence in the other official language is required.
NOTES:
The successful candidate may be required to work in other facilities within the zone.
Position to be evaluated by the JMC.
The position must be offered to candidates who meet the requirements of the position.
If there are no candidates who meet the requirements of the position internally, the position will be posted externally and will remain vacant until filled by a qualified candidate.
In the meantime, the hours resulting from this vacant position may be filled by granting a temporary assignment (without posting) to a 1043 or a 1061.
As soon as the vacant position is filled by a candidate who meets the requirements, the temporary assignment (if applicable) will be completed. The qualified candidate will be classified as SCFP8 and will need to complete a JAQ.
Vitalité Health Network is a smoke-free environment