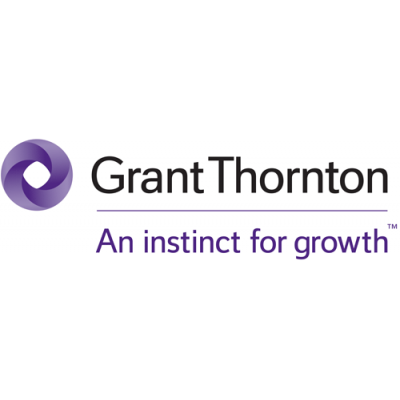 Senior Analyst, Tax
Grant Thornton LLP
in Bridgewater, NS
Why choose Grant Thornton?
At Grant Thornton you can make a difference every day. We have more offices across Canada than any other professional services firm, allowing us to be down the street from clients, not just downtown. We are independent in Canada with access to global resources, expertise and opportunities. Our professionals are renowned experts in their field who provide high level technical expertise. A greater variety of client files to work on means that, at Grant Thornton, you can do more, faster. We provide a competitive salary and a flexible benefits package. We respect people's lives outside of work and provide flexibility, where possible. Our firm is recognized for quality, and we are a trusted brand on the move. As an international mid-size firm, we offer the full suite of services and international resources to rival any 'large firm'. However we still possess that unique 'small firm' atmosphere and family environment - a place that allows you to quickly develop working relationships with clients and colleagues, and advance your career the way you want. 
A career in Tax Services with Grant Thornton will provide you an opportunity to:
Work with a team of professionals who assist individuals and businesses with a wide range of accounting and financial services
Be part of a unique work culture that challenges you to further your professional development and enlarge your chosen career path
Be part of a fast growing environment with well-respected professionals who are locally renowned in their respective field
Develop solutions with clients and co-workers through collaborative effort and discussion
Be engaged with clients on a variety of local and national projects
As a Senior Analyst in our Tax Practice your responsibilities will include:
Provide exceptional tax solutions to aid our clients in achieving tax savings
Review corporate tax provisions and compliance engagements
Assist with planning corporate reorganizations
Prepare corporate reorganizations including all elections and drafting of instructions as required
Proactively resolve tax related issues collaboratively with clients and other colleagues, including researching and drafting responses
Analyze, review and complete corporate and personal income tax returns
Provide exceptional client service, including continuously identifying how to better support their growth 
Our Unique Culture
Our clients tell us that they do business with Grant Thornton because of the quality of our people. We have a talented, intellectually curious team and a unique culture that we work hard to preserve. We want you to achieve your full potential and are aware that our success as an organization depends on each of our people building strong and challenging careers that they can be proud of. Using our values as our guide, we empower our people to make a difference in every interaction with one another, with clients, and in the communities in which we work and live.
The skills and attributes required for this position include :
Completed the CFE in the last two years
At least 2 years of experience in public practice
Experience in corporate and personal tax compliance required; experience in tax planning an asset
Commitment to providing exceptional client service
Ability to develop and present new ideas and conceptualize new approaches and solutions
Ability to work independently and as part of a team
Strong commitment to excellence and attention to detail
Excellent written and verbal communication skills
Proven problem solver with solid analytical skills
Grant Thornton LLP supports the spirit and principles of Employment Equity and is committed to maintaining an environment which is perceived to be fair and non-discriminatory. We welcome applications from designated group members - Women, Visible Minorities, Aboriginals and Persons with Disabilities and accommodations are available for Persons with Disabilities taking part in any aspect of our selection/hiring process. Should you require any accommodation during the recruitment process or otherwise, please notify us of this via careers@ca.gt.com and we will work with you to meet your accessibility needs.