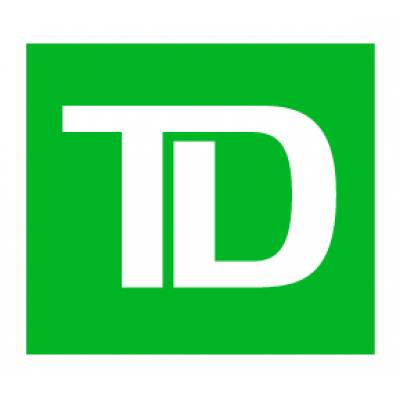 Business Management Specialist
TD Bank Group
in Toronto, ON
TD Description
Tell us your story. Don't go unnoticed. Explain why you're a winning candidate. Think "TD" if you crave meaningful work and embrace change like we do. We are a trusted North American leader that cares about people and inspires them to grow and move forward.
Stay current and competitive. Carve out a career for yourself. Grow with us. Here's our story:
jobs.td.com
Department Overview
IT enables TDBG success by delivering quality IT Services on a timely and cost-effective basis in context of TD risk tolerance. One key factor affecting the success of IT service delivery is the development and deployment of standardized high-performance processes to optimize IT service delivery.
The Technology Benchmarking and Intelligence Practice's mandate is to provide external perspectives on TD's competitive position via peer group and industry benchmark studies. In parallel, we partner with Technology stakeholders across all segments to identify optimization opportunities through developing new insights from existing data. We combine these to ensure we have a comprehensive improvement opportunity pipeline to prioritize for execution to secure our competitive position.
Job Description
Reporting to the Senior Manager and Lead, Technology Benchmarking and Intelligence Practice, you will be accountable for developing depth of subject matter expertise across a number of functional domains, including (but not limited to) Infrastructure, Application, Vendor, Security, Tech. Operations, Workforce and Real Estate. You will utilize this subject expertise and knowledge to deliver actionable insights and opportunities in support of 2 critical areas:
Technology Benchmarking
TD has developed an Industry Leading Benchmarking Capability to measure Technology's performance from several dimensions including financial, efficiency, effectiveness & risk. Reducing Technology's Gap to Benchmark remains one of Executive Leadership's top priorities. You will strengthen the existing benchmarking capabilities by providing a more holistic view of Technology's spend across multiple domains. Additionally, the role is accountable to deliver Actionable Insights that will shape 'Change the Bank' investment across the Bank to drive cost reduction and optimization initiatives.
Market Intelligence
Technology Strategy at TD will be, in part driven by Market Intelligence. You will produce Technology Intelligence deliverables related to current and emerging industry trends, including technology's impact to Financial Services. These deliverables will inform aspects of the Short & Medium-term Technology Strategy and resulting transformational initiatives.
The position involves partnering with various TD stakeholders to ensure data is accurate, consistent and well understood across the portfolio. Groups include but are not limited to: Lines of business, Enterprise Project Management Office, Technology Solutions, Infrastructure Technology Solutions, Architecture, Technology Risk Management & Information Security, Strategic Procurement and others.
Specific Accountabilities
Build strong data knowledge within assigned domain(s)
Support fellow Analysts to strengthen additional domains
Design a suitable suite of metrics to support benchmarking and optimization activities
Deliver compelling Technology Intelligence articles used to form actionable insights
Build & Strengthen key relationships across Technology to support increased action resulting from Analytics & Insights
Work with IT segments to perform data discovery and analysis to produce actionable insights
Responsible for defining and designing measurements and performance targets to measure and improve process Speed, Cost, Quality, Risk that can be internally compared and where applicable externally benchmarked
Job RequirementsPosition Related Skills & Experience
Working knowledge of TD's Technology landscape & operating environment is preferred
Experience with data discovery, analytics, and data modeling/visualization
Process knowledge associated with portfolio management across functional domains, including (but not limited to) Infrastructure, Application, Vendor, Security, Tech. Operations, Workforce and Real Estate
Working knowledge of reporting tools, methodologies & frameworks
Experience in contributing to strategy for achieving organization change
Experience & knowledge in metric design and implementation
General Qualifications/Skills/Experience:
Strong critical thinking - ability to decompose complex issues into manageable pieces
Ability to articulate ideas, share experiences and skills
Experience supporting a highly complex, multi-tier environment
Highly flexible and able to quickly adapt to changing priorities
Demonstrates leadership qualities, comfortable working in a fluid, changing environment
Strong communicator, with excellent oral, written and presentation skills
Organizational awareness & the ability to balance the viewpoints of various technology teams
Innovative, flexible and not afraid to take calculated risks
Ability to multi-task and manage multiple team and client demands concurrently
Dedicated team player; comfortable with dynamic work environment
Adept at building relationships and managing through influence
Diligent and resourceful in research and information gathering
Education
Undergraduate / Graduate Degree in any of the following: Business, Computer Science, Finance
Minimum 5+ years of experience in IT, or Financial Services Industry
Demonstrable knowledge of Technology Frameworks, e.g., Information Technology Infrastructure Library (ITIL), Control Objectives for Information & Technology (COBIT), etc.
Previous Benchmarking or Competitive Intelligence experience is advantageous
QualificationsAdditional InformationInclusiveness
At TD, we are committed to fostering an inclusive, accessible environment, where all employees and customers feel valued, respected and supported. We are dedicated to building a workforce that reflects the diversity of our customers and communities in which we live and serve. If you require an accommodation for the recruitment/interview process (including alternate formats of materials, or accessible meeting rooms or other accommodation), please let us know and we will work with you to meet your needs.