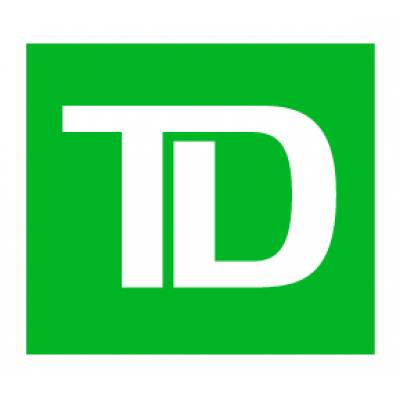 Intermediate Analyst Finance Operations Management
TD Bank Group
in Dieppe, NB
TD Description
Tell us your story. Don't go unnoticed. Explain why you're a winning candidate. Think "TD" if you crave meaningful work and embrace change like we do. We are a trusted North American leader that cares about people and inspires them to grow and move forward.
Stay current and competitive. Carve out a career for yourself. Grow with us. Here's our story:
jobs.td.com
Department OverviewDepartment Overview:
TD Finance is an integral and trusted partner to businesses across the Bank, made-up of diverse teams, strengths and capabilities contributing to TD's overall success. Together, TD Finance helps the Bank make smart business decisions, ensure regulatory compliance and financial reporting accuracy and guard the integrity of TD's business processes, drive efficiencies with external suppliers and manage TD's global real estate portfolio.
Our core Finance teams help to make TD the Better Bank by working together to deliver insightful advice, meaningful reporting and professional operations The TD Finance operating model is comprised of three main parts:
Finance Operations - a centralized team performing a range of services such as general accounting, reporting, and transaction processing on behalf of Finance and the Enterprise

Business Partner - perform analytics and provide advice to the business to support strategy and decision-making

Specialized Functions - providing domain or knowledge-based expertise to the Enterprise

About Finance Operations
The Finance Operations (FinOps) centre, located in Greater Moncton, New Brunswick, is an integral part of the Finance organization, delivering efficient finance services with a commitment to operational excellence. We will be building and developing a diverse team of enthusiastic and dedicated professionals who want to make a difference with TD. Our goal is to attract a broad talent pool of experienced finance operations personnel and post-secondary graduates, which reflect the diversity of TD and its customers. The centre resides in TD's new Corporate Office located at Cadillac Fairview's CF Champlain shopping centre in Dieppe.
Job DescriptionIntermediate Analyst Profile:
Intermediate analysts at TD Bank Group contribute to the overall reputation of TD and are expected to collaborate as appropriate with TD partners, to deliver superior results in both the short and long term.
Analysts promote TDBG's vision and purpose to be the better bank, and are accountable to deliver against TD's five shared commitments:
Think like a customer; provide legendary experiences and trusted advice

Act like an owner; lead with integrity to drive business results and contribute to communities

Execute with speed and impact; only take risks we can understand and manage

Innovate with purpose; simplify the way we work

Develop our colleagues; embrace diversity and respect one another

Role Overview:
This is an exciting opportunity to be a part of TD's Finance organization. Reporting to the team lead, the position is responsible to perform operations functions and provide direction and day-to-day guidance to FinOps on a range of operational activities.
.
Job RequirementsRole Accountabilities:
Participate as part of a a small yet diverse, high performing team of finance operations controls professionals responsible to perform operations functions for all of FinOps which could include:


Establishing operations controls standards

Monitoring controls, exception reports and testing processes

Monitoring SLAs and KPIs for FinOps

Liaising with internal and external governance and audit teams

Testing Business Continuity Process (BCP) / End User Computing (EUC) controls

Ensuring data governance controls are in place

Conducting testing of front line controls

Identifying and implementing process improvements

Identifying business operations risk and help remediate issues

Provisioning users to Finance systems, functions and data

Coordinating facilities requirements for the site

Understand the risk profile of the FinOps work and maintain a strong control environment and audit ready position

Strive for operational excellence through ongoing identification of process improvements to enhance controls, increase productivity, simplify and enable automation where appropriate

Keep abreast of emerging issues, trends, and evolving regulatory requirements and assess potential impacts on performance levels

Maintain own knowledge of end-to-end processes, internal / external partners and regulatory requirements; guide the team accordingly

Foster a climate of open and transparent communication within team, FinOps and key stakeholders

Specific Educational Requirements:
Undergraduate business, operations management or accounting degree

Professional Accreditation such as CPA or post graduate degree would be an asset

Additional Qualifications/Skills/Experience:
Strong finance acumen - understanding the business and related processes

Risk / controls experience in a finance operations-like environment

Good understanding of financial / accounting controls, standards and regulations applicable to financial institutions

Experience conducting audits or control reviews

Ability to assess risk, issues and challenge the status quo; adept at using productivity tools and end-user software (such as MS Office suite)

Good communicator who engages colleagues, partners and stakeholders

Ability to stay resilient under pressure

Works effectively in teams and with multiple partners

Robust organizational skills with the ability to work in a demanding environment and handle multiple deadlines and priorities

Has sound judgement and decision-making abilities

QualificationsAdditional Information
We welcome candidates who are bilingual (English/French) and speak other languages. English is the primary language used in FinOps, and therefore, we request cover letters and resumes to be submitted in English.
Inclusiveness
At TD, we are committed to fostering an inclusive, accessible environment, where all employees and customers feel valued, respected and supported. We are dedicated to building a workforce that reflects the diversity of our customers and communities in which we live and serve. If you require an accommodation for the recruitment/interview process (including alternate formats of materials, or accessible meeting rooms or other accommodation), please let us know and we will work with you to meet your needs.