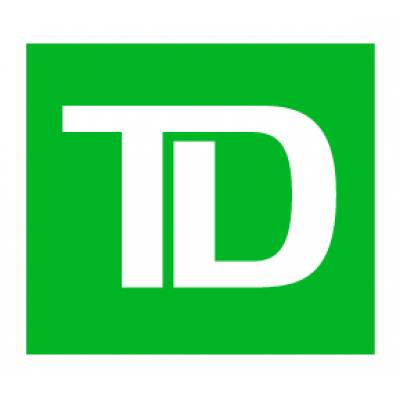 Sr Finance Analyst, Accounting and Reporting Operations- TD Securities
TD Bank Group
in Dieppe, NB
TD Description
Tell us your story. Don't go unnoticed. Explain why you're a winning candidate. Think "TD" if you crave meaningful work and embrace change like we do. We are a trusted North American leader that cares about people and inspires them to grow and move forward.
Stay current and competitive. Carve out a career for yourself. Grow with us. Here's our story:
jobs.td.com
Department OverviewDepartment Overview:
TD Finance is an integral and trusted partner to businesses across the Bank, made-up of diverse teams, strengths and capabilities contributing to TD's overall success. Together, TD Finance helps the Bank make smart business decisions, ensure regulatory compliance and financial reporting accuracy and guard the integrity of TD's business processes, drive efficiencies with external suppliers and manage TD's global real estate portfolio.
Our core Finance teams help to make TD the Better Bank by working together to deliver insightful advice, meaningful reporting and professional operations The TD Finance operating model is comprised of three main parts:
Finance Operations - a centralized team performing a range of services such as general accounting, reporting, and transaction processing on behalf of Finance and the Enterprise
Business Partner - perform analytics and provide advice to the business to support strategy and decision-making
Specialized Functions - providing domain or knowledge-based expertise to the Enterprise
About Finance Operations
The Finance Operations (FinOps) centre, located in Greater Moncton, New Brunswick, is an integral part of the Finance organization, delivering efficient finance services with a commitment to operational excellence. We will be building and developing a diverse team of enthusiastic and dedicated professionals who want to make a difference with TD. Our goal is to attract a broad talent pool of experienced finance operations personnel and post-secondary graduates, which reflect the diversity of TD and its customers. The centre resides in TD's new Corporate Office located at Cadillac Fairview's CF Champlain shopping centre in Dieppe.
Job DescriptionSenior Finance Analyst Profile:
Senior analysts at TD Bank Group contribute to the overall reputation of TD and are expected to collaborate as appropriate with TD partners, to deliver superior results in both the short and long term.
Senior analysts promote TDBG's vision and purpose to be the better bank, and are accountable to deliver against TD's five shared commitments:
Think like a customer; provide legendary experiences and trusted advice
Act like an owner; lead with integrity to drive business results and contribute to communities
Execute with speed and impact; only take risks we can understand and manage
Innovate with purpose; simplify the way we work
Develop our colleagues; embrace diversity and respect one another
?
Role Overview
This is an exciting opportunity to be a part of TD's Finance organization. Reporting to the Manager, the position is a key member of the accounting or reporting operations department with responsibility for performing a range of day-to-day general accounting or financial reporting operational activities in support of our TD Securities business.
Role Accountabilities:
Senior member of a high performing team of finance professionals responsible to perform general accounting and finance reporting functions, including some or all of the following:

Gathering of manual and system generated data to prepare, review and post journal entries and required transactions
Preparation and review account reconciliations
Perform a variety of accounting functions which may include cost accounting, inter and intra segment allocations, tax and fixed asset accounting
Production and preparation of Financial, Regulatory or Management Reporting for business lines, including data gathering, cleansing and validation
Reporting for TDBG Financial Statements which may include Management Discussion and Analysis (MD&A), Supplemental Information, or certain Capital Reporting
Support key stakeholders for reporting needs and requirements
Analysis and investigation of financials

Execute existing controls and implement new controls as needed
Deliver quality service; achieve performance goals such as SLAs and other KPIs, in a changing environment
Address operational problems and work to resolve issues as necessary
Strive for operational excellence through ongoing process improvements
Keep abreast of emerging issues, trends, and evolving regulatory requirements
Maintain own knowledge of end-to-end processes, internal / external partners and regulatory requirements
Foster a climate of open and transparent communication within team, FinOps partners and key stakeholders
Job RequirementsSpecific Educational Requirements:
Undergraduate business or accounting degree
Professional Accreditation such as CPA or post graduate degree would be an asset
Additional Qualifications/Skills/Experience:
5+ years of experience in finance or accounting fields
Strong finance acumen - understanding the business and related processes
Industry knowledge - Wholesale banking, broker dealer experience beneficial
Products & product life cycle knowledge - financial instruments (cash and derivatives)
Strong understanding of the financial and accounting standards applicable to financial institutions
Excellent analytical skills in assessing risk, issues and challenging the status quo; adept at using productivity tools and end-user software (such as MS Office suite)
Brings out the best in people through use of positive influence
Good communicator who engages colleagues, business partners and external stakeholders
Ability to stay resilient under pressure and during times of change
Works effectively in teams and with multiple partners
Robust organizational skills with the ability to work in a demanding environment and handle multiple deadlines and priorities
Has sound judgement and decision-making abilities
We welcome candidates who are bilingual (English/French) and speak other languages. English is the primary language used in FinOps, and therefore, we request cover letters and resumes to be submitted in English.
QualificationsAdditional Information
Internal posting- to be posted December 3
Inclusiveness
At TD, we are committed to fostering an inclusive, accessible environment, where all employees and customers feel valued, respected and supported. We are dedicated to building a workforce that reflects the diversity of our customers and communities in which we live and serve. If you require an accommodation for the recruitment/interview process (including alternate formats of materials, or accessible meeting rooms or other accommodation), please let us know and we will work with you to meet your needs.