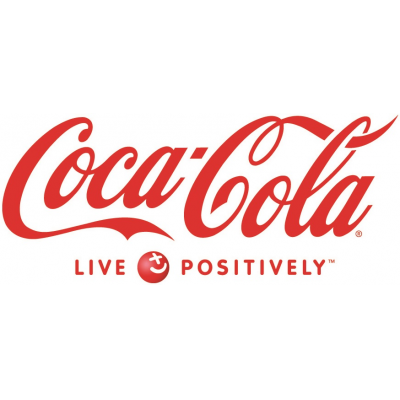 Sales Execution Associate - Relief
Coca-Cola
in Hamilton, ON
Work Location - Hamilton/Milton/Burlington
Facility Location - Hamilton
Working for the World?s biggest brand is no small thing.
It?s all about creating a brighter future for our employees, our company, and our communities. If you?re looking for a company where you can do your best work and make millions of people smile each day, you?ve come to the right place.
Ready to turn your enthusiasm into experience?
You are a friendly face, a brand ambassador and a sight for thirsty eyes. If you have the drive, energy and determination that it takes, refreshing opportunities await.
Happiness comes in many packages.
Every day is a chance to learn something new. We provide the resources to be successful, enabling you to take pride in your work and the company you do it for. We operate safely and responsibly, and reward individual accomplishments in a positive team environment. Exciting, isn?t it? 
 Essential Responsibilities:
Responsible for selling and ordering product into existing accounts by determining stores? product needs and placing the appropriate order
Maintain and replenish product rotation and pricing on in store racks, shelves, displays, and coolers by transporting product between backroom/storage room to front-of-store with manual or powered equipment (pallet jack, hand-truck) ensuring Right Execution Daily meeting company standards for product display
Transport, replace and maintain Point of Sale advertising, racks and stackers as appropriate for account.
Maintain appropriate product levels in beverage sections and throughout accounts including filling shelves and cold equipment.
Building, changing and removing product displays; maintaining product signage; pricing, cleaning product space and securing damaged or defective product
Manage backroom by organizing stock (product); identifying, monitoring, and reporting inventory levels; evaluating and processing damaged product; re-packing product; organizing backroom materials (i.e., pallets, product shells etc.); completing any required paperwork
Follow all Company and Store policies regarding backroom, display floor, replenishment, equipment, and safety
Act as an Ambassador by providing customer service to Consumers and store personnel by answering questions, locating product, and providing assistance as needed
Requirements:
Repetitively lift, carry, and position product (weighing up to 50 lbs or 22 kgs) above shoulder height without assistance
Consistent kneeling, squatting and reaching above the head
Ability to push and pull manual and powered equipment (i.e., pallet jack, hand-truck etc.) containing product loads for a minimum of 100 yards without assistance
Ability to repetitively grasp and manipulate objects of varying size and weight requiring fine motor skills and hand-eye coordination
Ability to read information in small, medium, and large print
Ability to stand and walk for long periods of time
Note: No set schedule, candidate will need to be available throughout the week to cover different routes and to adapt to business needs
 
 Qualifications:
1+ years previous sales/merchandising experience preferred ? preferably merchandising in a Grocery/Mass environment
High School Diploma or Equivalent GED
Must be 18 years of age and legally eligible to work
Must have a personal vehicle for use during working hours
A valid driver's license with a clean driving record with no major violations over the last three (3) years
Must have current vehicle liability insurance
Preferred Qualifications:
1+ years CPG / Beverage / Grocery experience preferred
Coca-Cola Canada Bottling Limited is committed to creating a diverse and inclusive workforce. We have a number of programs and policies in place to support this goal.
Coca-Cola Canada Bottling Limited is committed to being an Equal Opportunity Employer and offers opportunities to all job seekers including job seekers with disabilities. 
If you need a reasonable accommodation to assist with your job search or application for employment, please contact us at 1-844-383-2653 or by emailing HR@CokeCanada.com, please include a description of the specific accommodation you are requesting and a description and location of the position for which you are applying.