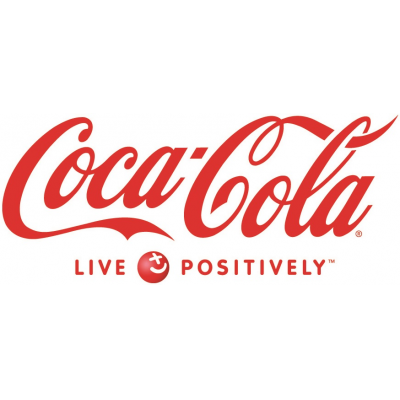 Full Time - AZ Driver Merchandiser - Future Opportunities
*Please note that this posting is for future opportunities and will only be reviewed when there is a hiring need.
Facility Location- Barrie, ON
Satisfying the world's thirst is a big job, and we're proud to do it.
If you're looking for a company where you can do your best work and make millions of people smile a little bit each day, you've come to the right place.
The world's best brand wouldn't be possible without the world's best employees.
Around here, we are all Leaders and brand ambassadors. The Leadership Behaviors we are passionate about are: Driving Innovation, Acting Like an Owner, Collaborating with Key Stakeholders, Inspiring Others, and Developing Self. These are not just words; these are actions that we live by.
Happiness comes in many packages.
At Coca-Cola Refreshments, excellence is encouraged and rewarded. Here you can have a career that is as diverse and refreshing as our brands. We know that a refreshing career and personal life depend in part on your continued well-being and future financial security. That's why we offer a variety of programs to cover health, finances and retirement. Taste the sparkling rewards of your efforts.
The Driver Merchandiser is responsible for delivering happiness to our customers across a specific route On Time and In Full. You will also ensure that the merchandise is stocked on shelves and in coolers, and that the appropriate rotation of products is managed well. You will be an Ambassador for the world's most recognized brand to customers and consumers alike.
RESPONSIBILITIES
Deliver products to customers on assigned route
Merchandise, display and rotate products according to company standards
Invoice and Collect amounts due, settle accounts daily
Pick up company property & returns
Ensure compliance with regulatory and company policies and procedures

QUALIFICATIONS
Commercial Driver's License (AZ) and Clean MVR
Experience delivering packaged goods within a local market area, including driving on local streets and navigating busy parking lots
Demonstrated understanding of how to check a load for accuracy and stability
Ability to repetitively lift, pull and push 50+ pounds / 22kg
1-3 years of general work experience
1+ years of commercial driving experience preferred
Local delivery experience preferred
Coca-Cola Canada Bottling Limited is committed to being an Equal Opportunity Employer and offers opportunities to all job seekers including job seekers with disabilities. If you need a reasonable accommodation to assist with your job search or application for employment, please contact us at 1-888-818-HeRe (4373) or by emailing here@cokecanada.com, please include a description of the specific accommodation you are requesting and a description and location of the position for which you are applying.
Coca-Cola Canada Bottling Limited requires applicants to undergo a background verification process prior to commencing employment with the company. Employment with Coca-Cola Canada Bottling Limited is contingent on the satisfactory completion of a pre-employment background check.