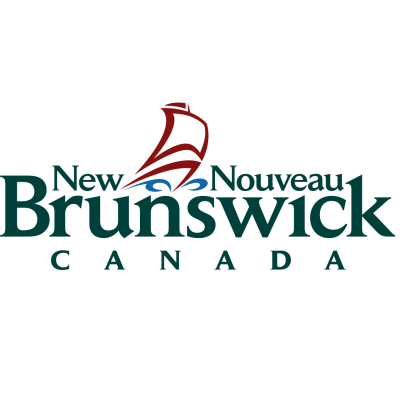 Hearing Officer – Lawyer 23
Department of Justice and Office of the Attorney General / Ministère de la Justice et du Procureur général
in Multiple Locations
Fredericton, NB
|
Edmundston, NB
Department of Justice and Attorney General
Hearing Officer - Lawyer 23
10 year term (with the possibility of renewal)
Open Competition
Fredericton and Edmundston
The Department of Justice and Attorney General is seeking individuals to serve as Hearing Officers in Fredericton and Edmundston, New Brunswick.
The successful candidates will be delegated one or more of the following responsibilities.
Be appointed as a Family Case Management Master under Rule 81 of the Rules of Court. (S)he will be responsible for: conducting case conference hearings, making temporary orders related to custody, access and/or support matters under the Family Services Act and the Divorce Act, assisting parties in clarifying their claims, positions and interests; offering non-binding opinions of potential outcomes based on the facts of the case; preparing and issuing pre-trial disclosure directions and orders pursuant to the Rules Of Court; and conducting administrative enforcement hearings under the Support Enforcement Act.
Be appointed as an adjudicator for hearings pursuant to the Small Claims Act; to hear and determine in a summary way all questions of law and fact and may make any decision or order that it considers just and reasonable in the circumstances. Since the Small Claims Court holds hearings in eight (8) judicial districts; (Bathurst, Campbellton, Edmundston, Fredericton, Miramichi, Moncton, Saint John, and Woodstock) the appointed adjudicator might need to travel to various districts to cover off leaves and conflicts of interest.
The Emergency Adjudicative Officer will be a quasi-judicial officer responsible for conducting Intimate Partner Violence Emergency Intervention Order hearings. Applications for an Emergency Intervention Order will be made on an ex parte basis and may be made 24 hours a day, seven days a week. The Emergency Adjudicative Officer will be required to conduct the hearing when the application is submitted. Hearings will be conducted over the phone and will require reviewing the applications with the applicant and making a determination on whether to grant an order within a short period of time. The Emergency Adjudicative Officer will also be responsible for coordinating service of the order and notifying specified agencies.
ESSENTIAL QUALIFICATIONS: A university degree in Law, and a minimum of 10 years of membership in good standing at the Bar as well as a minimum of 10 years of related progressive legal experience is required. A good working knowledge of family law, a broad knowledge of the Rules of Court and familiarity with domestic abuse protocols is required. The successful candidate must also be a member in good standing with the Law Society of New Brunswick. Written and spoken competence in English and French is required. Please state your language capability.
Candidates should specify in the cover letter their regions of interest in order of preference.
Applicants must clearly demonstrate the essential qualifications to be given further consideration. Please ensure that preferred language for assessment is identified on your resume.
ASSET QUALIFICATIONS: Preference may be given to candidates that have completed accredited training in interest-based negotiation and/or mediation. Subject to the response to this competition, candidates may be required to demonstrate on their application one or more of the asset qualifications in addition to the essential qualifications in order to be given further consideration.
The following operational requirement(s) is also required: periods of being on-call in order to provide 24/7 coverage to issue Emergency Intervention Orders as defined by that Act.
BEHAVIOURAL COMPETENCIES: The successful candidate will possess the following behavioral competencies: Team Leadership, Effective Interactive Communication, Analytical thinking/Judgment, Impact and Influence, and Information Seeking.
TECHNICAL COMPETENCIES: The successful candidate will possess the following technical competencies: Knowledge of relevant laws, judicial process, procedures and legal precedents and ability to use Office Technology/software.
Salary: $96,564 to $115,622 annually.
We encourage applicants to apply online at www.ere.gnb.ca or by mail at the following address by January 4, 2019 indicating competition number 18-78-33.
Department of Justice and Attorney General
Human Resource Services
Marysville Place
20 McGloin St., 3rd Floor
P.O. Box 6000
Fredericton, NB E3A 5T8
Tel: (506) 453-2719
justice.competitions@gnb.ca
As per the Civil Service Act, candidates registered with the Equal Employment Opportunity Program and veterans, who demonstrate they are among the most qualified, shall be given preference at the time of appointment.
This competition may be used to fill future vacancies. We are an Equal Opportunity Employer and we promote a scent-reduced environment.
We thank all those who apply however only those selected for further consideration will be contacted.
The New Brunswick Public Service: Improving the lives of New Brunswickers every day!