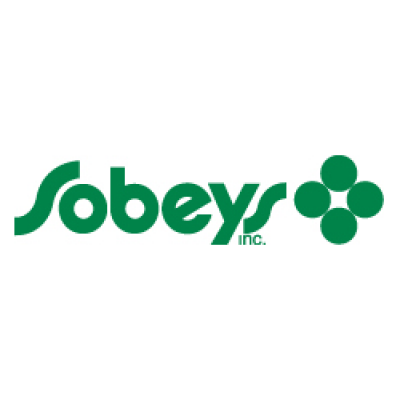 Manager Store Support
Sobeys Inc.
in Stellarton, NS
Requisition ID:
48004
Career Group:
Corporate Careers
Job Category:
Information Technology
Travel Requirements:
0 - 10%
Country:
Canada (CA)
Province:
Nova Scotia (CA-NS)
City:
Stellarton
Location:
Foord St. Office
Postal Code:
A proudly Canadian retail company, Sobeys began in 1907 as a small meat delivery business in Stellarton, Nova Scotia. Today, Sobeys Inc. serves the food shopping needs of Canadians with approximately 1,500 stores in all 10 provinces under retail banners that include Sobeys, Safeway, IGA, Foodland, FreshCo, Thrifty Foods, and Lawton's Drug Stores as well as in-store pharmacies, liquor and more than 350 retail fuel locations.
Together with our 125,000 employees and franchise affiliates and a collective passion for delivering exceptional food and shopping experiences, Sobeys' purpose is to improve the lives of Canadians by helping them Eat Better, Feel Better and Do Better. .
All career opportunities will be open a minimum of 5 business days from the date of posting.
Overview
Sobeys is full of exciting opportunities and we are always looking for bright new talent to join our team! We currently have a full-time opportunity for a
Manager, Store Support
to join our IT department based out of our office in Stellarton, NS.
Job Description
What you'll get to do in this fast-paced role:
Responsible for managing a team in the support and maintenance of business applications consistent with the goals and objectives of the Retail Industry Best Practices and Sobeys IT Guiding Principles
Responsible for implementing Retail-related innovative solutions ensuring that there's value added, they are cost-effective, are functionally efficient, high-quality, sustainable and meet customer satisfaction criteria
Manage direct reports including: selection, orientation, training and development, performance management, succession planning and compensation
Ensure store projects (i.e. new stores and store renovations) are properly supported including site preparation, equipment preparation, equipment installation and equipment testing
Manage 2nd level support calls for POS and other Store Applications to ensure established customer services standards are maintained. Evaluate past problem history and develop historical trends to improve future performance
Manage hardware and software changes requested by business partners
Atlantic liaison with Hardware and Software Vendors
Ensure 2nd level support mechanisms are put in place for projects
Responsible for maintaining appropriate technical labs
Conduct technical testing as required as well as, end user testing as required
Ensure retail systems technical experts are available to support new development for retail systems and to evaluate new retail technology software/hardware as required
Manage assigned projects according to Sobeys project management methodologies
Report statistics and status updates to IT management and customers
Handle staff, customer and management concerns, problems and inquiries
Participate in Retail budget planning to ensure current and future stability of store platforms
Reconcile and approve all IT invoices for Atlantic. Interface with Vendors and Finance
Complete yearly performance reviews
Assist team members with training and developmental goals
Lead the developmental strategy and co-ordinate the training and coaching for the on-going development of the Business Analyst team
Solicit ideas and provide input and strategies for continuous improvement
Assist in solution options, quality checks, integration and estimates
Develop or oversee completion of Change requests, test plans and test cases required for promotion of changes into production environments
Perform and provide support for system testing and document results
Job Requirements
What your resume will include and demonstrate to us:
Undergraduate degree in Computer Science, Business, or an equivalent combination of relevant education and experience
5+ years' experience in Application Development / Application Support
2+ years' experience in IT management
Intermediate to advanced knowledge and understanding of Retail grocery technologies, including applications such as POS, Replenishment, Wireless Network, Desktop, LAN/WAN
Highly effective project management skills
Proven record demonstrating sound leadership, team management and teambuilding skills
Sobeys is committed to accommodating applicants with disabilities throughout the hiring process and will work with applicants requesting accommodation at any stage of this process.
While all responses are appreciated only those being considered for interviews will be acknowledged.
We appreciate the interest from the Staffing industry however respectfully request no calls or unsolicited resumes from Agencies.