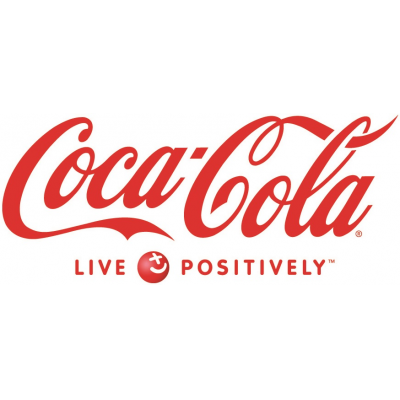 Distribution Center Warehouse Labor/Shunter
Work Location - Moncton (Edingurgh Industrial Park)
Posting End Date - December 16 2018
Satisfying the world's thirst is a big job, and we're proud to do it.
If you're looking for a company where you can do your best work and make millions of people smile a little bit each day, you've come to the right place.
The world's best brand wouldn't be possible without the world's best employees.
Around here, we are all Leaders and brand ambassadors. The Leadership Behaviors we are passionate about are: Driving Innovation, Acting like an Owner, Collaborating with Key Stakeholders, Inspiring Others, and Developing Self. These are not just words; these are actions that we live by.
Happiness comes in many packages.
At Coca-Cola Canada Bottling Ltd., excellence is encouraged and rewarded. Here you can have a career that is as diverse and refreshing as our brands. We know that a refreshing career and personal life depend in part on your continued well-being and future financial security. That's why we offer a variety of programs to cover health, finances and retirement. Taste the sparkling rewards of your efforts.
Responsible for general duties involving physical handling of product, materials, supplies and equipment. This may including picking and building of orders, replenishing stock, inventory, shipping and receiving duties and other general warehouse functions as required.
Responsibilities:
Maintain orderly and clean work area in compliance with Company safety and sanitation requirements;
Operate industrial power equipment;
Restock and replenish as appropriate;
Perform general maintenance;
Ensure compliance with regulatory and company policies and procedures;
Fill in for other positions as needed;
Perform general warehouse/production/cooler service duties;
Repetitive bending, lifting of 50+ pounds and climbing
Qualifications:
High School Diploma or Equivalent;
Class 1 License (Driving experience an asset, not required);
1+ years prior warehouse/production/equipment service experience preferred;
Ability to operate a manual / powered pallet jack or lift product;
Demonstrated attention to detail;
Forklift certification is a plus.
Coca-Cola Canada Bottling Ltd. is committed to creating a diverse and inclusive workforce. We have a number of programs and policies in place to support this goal.
For individuals with disabilities, accommodations are available upon request. Should you require an accommodation, please contact our Talent Acquisition Services team by calling 1-888-844-4223 or by emailing hr@cokecanada.com.
Coca-Cola Canada Bottling Ltd. requires applicants to undergo a background verification process prior to commencing employment with the company. Employment with Coca-Cola Canada Bottling Ltd. is contingent on the satisfactory completion of a pre-employment background check.