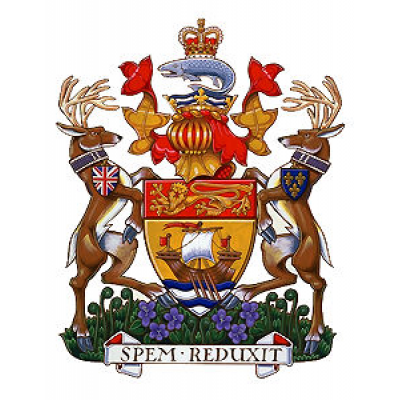 Government Documents and Reference Librarian
Legislative Assembly of New Brunswick / Assemblée législative du Nouveau-Brunswick
in Fredericton, NB
LEGISLATIVE ASSEMBLY OF NEW BRUNSWICK
LEGISLATIVE LIBRARY
Government Documents and Reference Librarian
PAY BAND 4
FREDERICTON
OPEN COMPETITION OLA-LIB-2018-05
The Legislative Library provides information, reference and research services in an impartial manner to the Members of the Legislative Assembly, as well as government departments and the public. The Library is also the official depository for New Brunswick government documents. Reporting to the Legislative Librarian, the Government Documents and Reference Librarian should be a dynamic, client-oriented individual.
Responsibilities will include but are not limited to:
Managing Government Documents branch;
Supervising government documents library assistant;
Collecting, organizing and maintaining various collections of government documents ;
Providing reference services at the main reference desk to the library's various patrons using traditional and electronic resources;
Issuing the annual checklist of New Brunswick government publications;
Coordinating the ISBN program for government documents.
ESSENTIAL QUALIFICATIONS: A Master's degree in Library and/or Information Studies from an ALA accredited program and a minimum of four (4) years of related experience including some supervisory experience.
Superior research skills and experience;
Knowledge of the CODOC classification system;
Excellent communication skills;
Demonstrated ability to be a highly motivated self-starter with strong organizational skills;
Excellent interpersonal skills;
Demonstrated ability to work independently or in a team;
Flexibility and adaptability to serve a varied client group with changing priorities and deadlines;
Demonstrated ability to exercise sound judgement, tact, discretion and sensitivity to functioning in a political environment.
Subject to the response to this competition, an equivalent combination of training and experience may be considered, or the required years of experience may be increased.
Written and spoken competence in English is required.
Applicants must clearly demonstrate the essential qualifications to be given further consideration.
ASSET QUALIFICATIONS: Experience working with government documents. Preference may be given to candidates that demonstrate a familiarity with the New Brunswick culture and context and an understanding of the structure and operation of the Government of New Brunswick.
Salary: $1,862 to $2,604 bi-weekly, depending on qualifications. 
Applicants may apply on-line at www.ere.gnb.ca, by e-mail to LEGHR-RH@gnb.ca, or by mail at the following address by December 21, 2018, indicating competition number: OLA-LIB-2018-05
Finance and Human Resources Office
Legislative Assembly of New Brunswick
P.O. Box 6000, 706 Queen St.
Fredericton, NB
E3B 5H1
We thank all those who apply however only those selected for further consideration will be contacted.