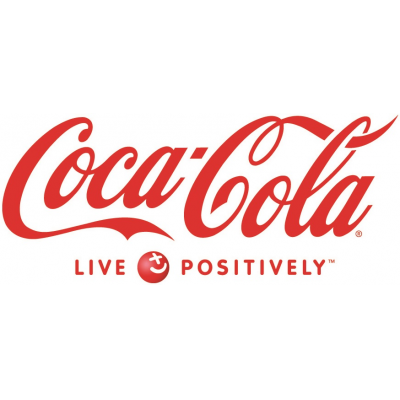 Sales Merchandiser (Sales Execution Associate)
Work Location - Halifax and Area
Posting End Date - December 9 2018
Satisfying the world's thirst is a big job, and we're proud to do it.
If you're looking for a company where you can do your best work and make millions of people smile a little bit each day, you've come to the right place.
The world's best brand wouldn't be possible without the world's best employees.
Around here, we are all Leaders and brand ambassadors. The Leadership Behaviors we are passionate about are: Driving Innovation, Acting like an Owner, Collaborating with Key Stakeholders, Inspiring Others, and Developing Self. These are not just words; these are actions that we live by.
Happiness comes in many packages.
At Coca-Cola Refreshments, excellence is encouraged and rewarded. Here you can have a career that is as diverse and refreshing as our brands. We know that a refreshing career and personal life depend in part on your continued well-being and future financial security. That's why we offer a variety of programs to cover health, finances and retirement. Taste the sparkling rewards of your efforts.
Our Sales Execution Associates work in local stores helping our customers by offering best in class customer service, increased sales volume and by keeping Coca-Cola products fully stocked and available to "Refresh the World and Provide Moments of Optimism and Happiness". Our Coca-Cola Sales Associates are also our frontline ambassador bringing happiness and refreshments to consumers in their communities. Would you like to be a Coca-Cola Ambassador?
Essential Responsibilities:
· Responsible for selling and ordering product into existing accounts by determining stores' product needs and placing the appropriate order
· Maintain and replenish product rotation and pricing on in store racks, shelves, displays, and coolers by transporting product between backroom/storage room to front-of-store with manual or powered equipment (pallet jack, hand-truck) ensuring Right Execution Daily meeting company standards for product display
· Transport, replace and maintain Point of Sale advertising, racks and stackers as appropriate for account.
· Maintain appropriate product levels in beverage sections and throughout accounts including filling shelves and cold equipment.
· Building, changing and removing product displays; maintaining product signage; pricing, cleaning product space and securing damaged or defective product
· Manage backroom by organizing stock (product); identifying, monitoring, and reporting inventory levels; evaluating and processing damaged product; re-packing product; organizing backroom materials (i.e., pallets, product shells etc.); completing any required paperwork
· Follow all Company and Store policies regarding backroom, display floor, replenishment, equipment, and safety
· Act as an Ambassador by providing customer service to Consumers and store personnel by answering questions, locating product, and providing assistance as needed
· Meet customer service expectations through daily communication, problem resolution, and appropriate follow up including conducting store surveys
Expectation of Role:
· Repetitively lift, carry, and position product (weighing up to 50 lbs or 22 kgs) above shoulder height without assistance
· Consistent kneeling, squatting and reaching above the head
· Ability to push and pull manual and powered equipment (i.e., pallet jack, hand-truck etc.) containing product loads for a minimum of 100 yards without assistance
· Ability to repetitively grasp and manipulate objects of varying size and weight requiring fine motor skills and hand-eye coordination
· Ability to read information in small, medium, and large print
· Ability to stand and walk for long periods of time
Qualifications:
· 1+ years previous sales/merchandising experience preferred – preferably merchandising in a Grocery/Mass environment
· High School Diploma or Equivalent GED
· Must be 18 years of age and legally eligible to work
· Must have a personal vehicle for use during working hours
· A valid driver's license with a clean driving record with no major violations over the last three (3) years
· Must have current vehicle liability insurance
Preferred Qualifications:
· 1+ years CPG / Beverage / Grocery experience preferred
Compensation includes an hourly wage, pay/km along with an annual sales incentive.
Coca-Cola Canada Bottling Limited is committed to being an Equal Opportunity Employer and offers opportunities to all job seekers including job seekers with disabilities. If you need a reasonable accommodation to assist with your job search or application for employment, please contact us by emailing hr@cokecanada.com, please include a description of the specific accommodation you are requesting and a description and location of the position for which you are applying.
Coca-Cola Canada Bottling Limited requires applicants to undergo a background verification process prior to commencing employment with the company. Employment with Coca-Cola Canada Bottling Limited is contingent on the satisfactory completion of a pre-employment background check.