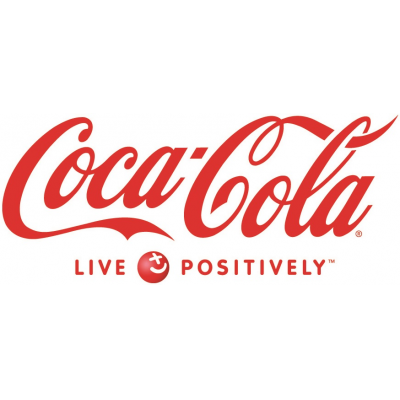 Inventory Coordinator - Brampton
Coca-Cola
in Brampton, ON
Facility Location- Brampton 
Work Location - Brampton 
Satisfying the world?s thirst is a big job, and we?re proud to do it.
If you?re looking for a company where you can do your best work and make millions of people smile a little bit each day, you?ve come to the right place.
The world?s best brand wouldn?t be possible without the world?s best employees.
Around here, we are all Leaders and brand ambassadors. The Leadership Behaviors we are passionate about are: Driving Innovation, Acting Like an Owner, Collaborating with Key Stakeholders, Inspiring Others, and Developing Self. These are not just words; these are actions that we live by.
Happiness comes in many packages.
At Coca-Cola Refreshments, excellence is encouraged and rewarded. Here you can have a career that is as diverse and refreshing as our brands. We know that a refreshing career and personal life depend in part on your continued well-being and future financial security. That?s why we offer a variety of programs to cover health, finances and retirement. Taste the sparkling rewards of your efforts.
Responsibilities:
Ensure full goods inventory locations and surroundings are clean and organized.
Bin Audit 
Perform weekly date code audit of all finished goods inventory. Compile and distribute report to sales/planning
Directly works with Warehouse team to ensure proper execution of daily Warehouse needs are met

empty bins 
assists Production and IPT put-away Operators
ensure corrections are done on inventory issues system vs physical ? Bin Maintenance
give directions to Warehouse team as to priority needs in the Warehouse/production

Attends to all Warehouse Issues to assist all Warehouse Operators needs to ensure products needed for Customers are made available
NCR

ensure NCR cage is in an orderly manner
Keep track of on hold products
Inventory Analysis of NCR discrepancies

Enters stock adjustments
ensure corrective measures are complete _ works directly QA Team regarding issues of ON HOLD products

Handles disposal of products declared for destruction

ensure on hold items are properly disposed (non-hazardous and hazardous materials)

Checkers - monitor daily activities and give assistance when required 
Submit daily dunnage report
Assist IPT Operators on matters pertaining to inventory
Assist BIB Production Operators to ensure proper inventory in BIB racking?s and following FIFO
Assist Warehouse Replenishers and Bulk Loaders on any inventory issues and discrepancies 
Act as backup counter as needed
Plan, Lead, Organize and Coordinate execution of required counts
Manage and train/coach counters as directed by supervisor
Prepare and compile count performance data for supervisor to review
Acts as backup in the absence of analyst
Assist in re-counts during regular counts
Posting recount results
Assist Warehouse on required stock adjustments to close an order, enable to pick, to execute proper replenishment
Requirements:
2-3 years of inventory control experience (related jobs: inventory analyst, inventory checker, inventory coordinator, inventory supervisor etc.)
High school diploma or equivalent and 3/4 year diploma/degree preferred.
Technical orientation
Excellent organization skills
Excellent verbal and written communication skills
Experience with Microsoft Office Suite (Excel, Word, and Outlook)
Team orientation
Self-motivated and detail-oriented
Ability to prioritize multiple responsibilities and multi-task
Able to work 80% on floor and 20% in office environment
Proactivity, assertiveness, and sense of urgency
Passion for innovation and execution
Coca-Cola Refreshments is committed to being an Equal Opportunity Employer and offers opportunities to all job seekers including job seekers with disabilities. If you need a reasonable accommodation to assist with your job search or application for employment, please contact us at 1-888-818-HeRe (4373) or by emailing here@cokecanada.com, please include a description of the specific accommodation you are requesting and a description and location of the position for which you are applying.
You may be required to undergo a partial background verification process. Commencing employment in your new role is contingent on satisfactory completion of any pre-employment background check requirements.