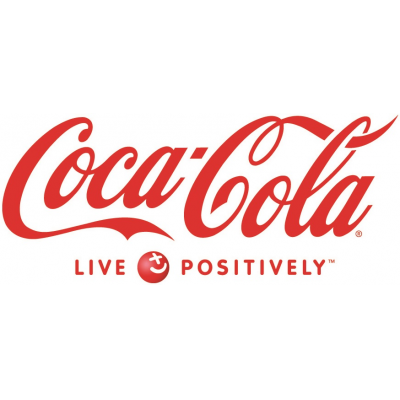 Tax Intern
Facility Location- 5C47 5300 CA Toronto-King St., ON
Work Location - Toronto
Posting Location(s) - Toronto (GTA), ON
Department- Canada Tax
Satisfying the world's thirst is a big job, and we're proud to do it.
If you're looking for a company where you can do your best work and make millions of people smile a little bit each day, you've come to the right place.
The world's best brand wouldn't be possible without the world's best employees.
Around here, we are all Leaders and brand ambassadors. The Leadership Behaviors we are passionate about are: Driving Innovation, Acting Like an Owner, Collaborating with Key Stakeholders, Inspiring Others, and Developing Self. These are not just words; these are actions that we live by.
Happiness comes in many packages.
Every day is a chance to learn something new. We provide the resources to be successful, enabling you to take pride in your work and the company you do it for. We operate safely and responsibly, and reward individual accomplishments in a positive team environment. Exciting, isn't it?
We are looking for a Tax Intern to join the Tax team within finance. This is a great opportunity for someone gain great exposure inside the Tax world at Coca Cola refreshments. The assignment is from the month of January to April 2019. You will be held the following responsiblities:
Work on sales tax recoveries project
Work with tax team on provincial sales tax audits
Assisting with monthly routine task
Various documenting and organizing tasks
Assist with other various projects as assigned
Requirements
Must be actively enrolled in an undergraduate program at an accredited local University or graduate student, with a major in Business, preferably with an emphasis on Business, Finance or Accounting.
Experience in Tax is a great asset.
Strong technical and organizational skills in addition to excellent written and verbal communication skills, in a professional environment.
Attention to detail, the ability to multi-task and excellent communication skills are all essential to this position.
A high level of integrity, accuracy, dependability, enthusiasm, and confidentiality.
Proficient in Microsoft Office applications (Excel, Word, and PowerPoint).
Coca-Cola Refreshments is committed to being an Equal Opportunity Employer and offers opportunities to all job seekers including job seekers with disabilities. If you need a reasonable accommodation to assist with your job search or application for employment, please contact us at 1-888-818-HeRe (4373) or by emailing here@cokecanada.com, please include a description of the specific accommodation you are requesting and a description and location of the position for which you are applying.
Coca-Cola Refreshments Canada requires applicants to undergo a background verification process prior to commencing employment with the company. Employment with Coca-Cola Refreshments Canada is contingent on the satisfactory completion of a pre-employment background check.