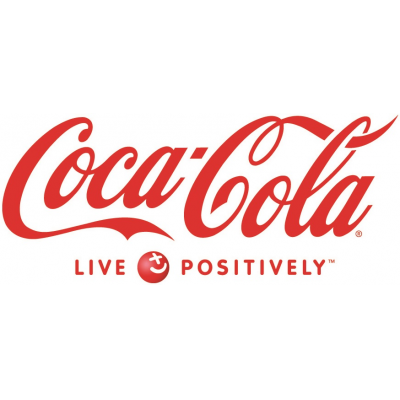 Account Development Manager
Coca-Cola
in Winnipeg, MB
Working for the World's biggest brand is no small thing.
It's all about creating a brighter future for our employees, our company, and our communities. If you're looking for a company where you can do your best work and make millions of people smile each day, you've come to the right place.
Ready to turn your enthusiasm into experience?
You are a friendly face, a brand ambassador and a sight for thirsty eyes. If you have the drive, energy and determination that it takes, refreshing opportunities await.
Happiness comes in many packages.
Every day is a chance to learn something new. We provide the resources to be successful, enabling you to take pride in your work and the company you do it for. We operate safely and responsibly, and reward individual accomplishments in a positive team environment. Exciting, isn't it?
The Account Development Manager will develop, maintain and grow Small Format account volume and gross profit within an assigned territory. This person will be responsible for account development and retention and face to face order taking within the confined geography. They will have the ability to alter distribution, frequency and order taking procedures, to better meet the customers' needs. The position may cross multiple facility boundaries.
Responsibilities
Execute and close sales calls, focused on value-added selling activities in specified accounts
Execute Looks of Success in outlets, sell and implement campaigns, and sell promotional programming
Manage appropriate store inventory levels and review business results with customers
Ensure assets meet minimum performance requirements and develop a plan of action for those assets generating zero or low volume
Sell in incremental displays and equipment placements as well as promotional programs
Tracks daily, weekly and monthly call activity and performance measurements against assigned goals and expectations
Experience
3-5 years selling in consumer goods industry
Minimum of 2 years in consumer products/direct store delivery sales/major account management
Strong analytical, organizational, planning, verbal and written communications skills are a must
Proficient using a variety of computer programs
Valid driver's license and driving record within MVR policy guidelines
EDUCATION

Post-Secondary Education
Bachelor's Degree Preferred
Coca-Cola Refreshments is committed to being an Equal Opportunity Employer and offers opportunities to all job seekers including job seekers with disabilities. If you need a reasonable accommodation to assist with your job search or application for employment, please contact us at 1-888-818-HeRe (4373) or by emailing here@coca-cola.com, please include a description of the specific accommodation you are requesting and a description and location of the position for which you are applying.
Coca-Cola Refreshments Canada requires applicants to undergo a background verification process prior to commencing employment with the company. Employment with Coca-Cola Refreshments Canada is contingent on the satisfactory completion of a pre-employment background check.