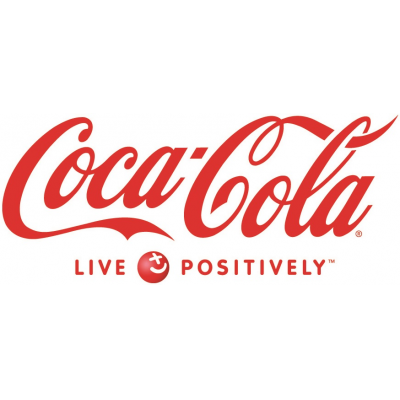 Shunter/Warehouse - FT Days
Coca-Cola
in Bathurst, NB
Work Location - Bathurst Warehouse
Posting End Date - December 9 2018
Satisfying the world's thirst is a big job, and we're proud to do it.
If you're looking for a company where you can do your best work and make millions of people smile a little bit each day, you've come to the right place.
The world's best brand wouldn't be possible without the world's best employees.
Around here, we are all Leaders and brand ambassadors. The Leadership Behaviors we are passionate about are: Driving Innovation, Acting like an Owner, Collaborating with Key Stakeholders, Inspiring Others, and Developing Self. These are not just words; these are actions that we live by.
Happiness comes in many packages.
At Coca-Cola Canada Bottling Ltd., excellence is encouraged and rewarded. Here you can have a career that is as diverse and refreshing as our brands. We know that a refreshing career and personal life depend in part on your continued well-being and future financial security. That's why we offer a variety of programs to cover health, finances and retirement. Taste the sparkling rewards of your efforts.
Shunter / Warehouse
In this permanent role, your day will provide a variety of duties such as picking orders, completing inventory, loading trucks for delivery, completing paperwork and shunting trucks/1 on customer deliveries ... to name a few! This role offers 4 - 10 hour shifts Monday to Thursday with the occasional overtime available on Friday. Typically your day prior to 7pm. After your probation this is a unionized role that offers fantastic base salary, benefits and outstanding pension plan (for Full-Time Employees).
This role will require you to -
Be responsible for general duties involving physical handling of product, materials, supplies and equipment.
Maintain orderly and clean work area in compliance with Company safety and sanitation requirements.
Operate industrial power equipment
Restock and replenish as appropriate.
Perform general maintenance.
Ensure compliance with regulatory and company policies and procedures.
Fill in for other positions as needed.
Perform general warehouse/production/cooler service duties.
Bending, kneeling, lifting of 50+ pounds and climbing - this is a fast paced, physical role.
Experience we are seeking includes -
High School Diploma (or equivalent);
1 year of general warehouse experience;
Valid Class 1 Driver's License with Air Brake (recent driving experience an asset, not a requirement)
Ability to operate a manual / powered pallet jack or lift product;
Demonstrated attention to detail;
Independent by nature, however able to works well with their team;
Forklift certification is a plus.
Coca-Cola Canada Bottling Limited is committed to being an Equal Opportunity Employer and offers opportunities to all job seekers including job seekers with disabilities. If you need a reasonable accommodation to assist with your job search or application for employment, please contact us by emailing hr@cokecanada.com, please include a description of the specific accommodation you are requesting and a description and location of the position for which you are applying.
Coca-Cola Canada Bottling Limited requires applicants to undergo a background verification process prior to commencing employment with the company. Employment with Coca-Cola Canada Bottling Limited is contingent on the satisfactory completion of a pre-employment background check including criminal record confirmation, employment verification, current copy of your drivers abstract along with your current Class 1 drivers license.