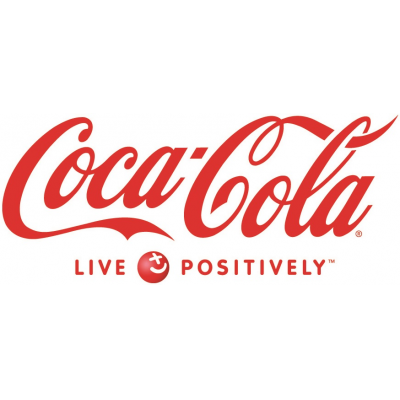 Route to Market Analyst
Facility Location- Toronto
Posting Location(s) - Toronto (GTA), ON
Department- Alternative Route To Market
Satisfying the world's thirst is a big job, and we're proud to do it.
If you're looking for a company where you can do your best work and make millions of people smile a little bit each day, you've come to the right place.
The world's best brand wouldn't be possible without the world's best employees.
Around here, we are all Leaders and brand ambassadors. The Leadership Behaviors we are passionate about are: Driving Innovation, Acting Like an Owner, Collaborating with Key Stakeholders, Inspiring Others, and Developing Self. These are not just words; these are actions that we live by.
Happiness comes in many packages.
The Route to Market (RTM) Analyst will be supporting the Sr. Manager Route to Market (RTM). This position collaborates with key business leads across CCCBL and CCL to complete analysis of the evaluation & recommendation of RTM alternatives. Responsible for the development and management of RTM scorecards to drive continuous improvement & optimize business results.
Responsible for the maintenance of the secondary master data sources by collaboratively working with BSNA ISS, CCCBL and CCL.
 Support the governance of the Alternative Route to Market (ARTM) process through the development & maintenance of templates, conducting analysis and tracking results (Revenue, OPEX & PI)
 Provides analytical support for requests by CCCBL & CCL to change customer route to market (sales, operations & execution) and ensure all final recommendations are fact based.
 Leads the communication process with CCCBL Labor Relations and Market Unit?s for customer transitions to ARTM.
 Act as the internal & external liaison with Market Execution Partner?s (MEPs) to resolve key customer pricing, invoicing and other receivable issues.
Provide finance support to RTM regional managers (ie. contract renewals, RPA, budgets)
Lead the development & maintenance of the CCCBL RTM distributor share site, and other business critical tools.
Lead the distributor onboarding for EDI and secondary sales reporting.
EDUCATION PREFERRED:
University Bachelor?s Degree or equivalent work experience
EXPERIENCE REQUIRED:
Strong in Microsoft excel and power point
Strong financial acumen - ability to manage a P&L and make financially-based recommendations to improve OI with existing distributors
Understanding of bottler sales & logistical operations is an asset
Ability to read, write and speak both English and French is an asset
Logistical operations experience in a CPG environment is an asset
Coca-Cola Canada Bottling Limited is committed to being an Equal Opportunity Employer and offers opportunities to all job seekers including job seekers with disabilities. If you need a reasonable accommodation to assist with your job search or application for employment, please contact us at 1-888-818-HeRe (4373) or by emailing here@cokecanada.com, please include a description of the specific accommodation you are requesting and a description and location of the position for which you are applying.
Coca-Cola Canada Bottling Limited requires applicants to undergo a background verification process prior to commencing employment with the company. Employment with Coca-Cola Canada Bottling Limited is contingent on the satisfactory completion of a pre-employment background check.