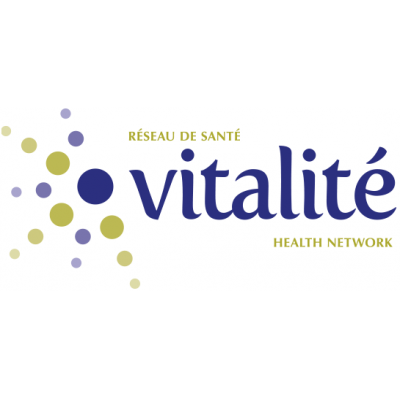 Pharmacy Assistant Coordinator (1072)
Vitalité - Zone 4 - Nord-Ouest/Northwest
in Edmundston, NB
Posted:
30 Nov 2018
Competition #:
4-4689 EXT
Salary:
$24.1383 to $25.9825
NOTE:
Applicants must attach a resume to their application.
BARGAINING UNIT : CUPE
ZONE : Zone 4 -Northwest
FACILITY : Edmundston Regional Hospital
DEPARTMENT : Pharmacy
CLASSIFICATION : Pharmacy Technician Coordinator (1072)
STATUS : Permanent full-time
FTE : 1.0
ANTICIPATED START DATE : December 16th, 2018
HOURS OF WORK :
8-hour shifts - Monday to Friday
Work schedule may be changed to meet operational needs.
JOB SUMMARY :
Under the authority of the Pharmacy Manager and Administrative Manager, the Pharmacy Technician and Pharmacy Assistant Coordinator is responsible for coordinating and supervising the technical and administrative activities of the sector, including clinical activities, the dispensary and sterile preparations. He or she ensures pharmacy technicians and assistants acquire and maintain their competencies. He or she plays an active role in quality improvement initiatives and in the selection, orientation and supervision activities pertaining to technical staff and students. He or she takes part in clinical and audit activities, and assumes some responsibility in the acquisition, preparation and distribution of medications and pharmaceutical products.
REQUIREMENTS:
Member in good standing of the NBCP as a pharmacy technician and licensed in New Brunswick;
Accredited pharmacy technician education program, recognized by the New Brunswick College of Pharmacists;
Minimum of two years' experience as a pharmacy technician in a hospital setting, during which the candidate demonstrated the ability to supervise by having been exposed to such responsibilities (e.g. student preceptor or mentor to new employees);
Good knowledge of and ability to use computer tools and office automation applications (Word, Excel, Internet, Outlook);
Sense of responsibility as well as planning and organizational skills;
Participatory leadership style focused on clients and outcomes that inspires commitment, respect, compassion and equity;
Strong sense of responsibility and ability to delegate duties and responsibilities;
Effective time management skills and ability to prioritize assigned tasks;
Interpersonal skills promoting a climate conducive to welcoming and showing concern for clients and to effective communication;
Ability to use evidence-based data in decision-making;
Excellent coaching skills;
Ability to show commitment, adhere to change, and manage change with a positive attitude;
Ability to work independently and as part of a team;
Physical ability to perform the assigned work;
Good work history (performance and attendance);
Adherence to professional ethical principles, the management philosophy, and organizational values;
Compliance with the rules of confidentiality set by Vitalité Health Network.
Knowledge of spoken and written French and English is essential.
NOTES:
Candidates enrolled with the Order of Pharmacists of New Brunswick as a student in pharmaceutical technology (in order to obtain the registration as a Pharmacy Technician according to the deadlines established by the Order) are invited to apply for this job;
The successful candidate may be required to work in other facilities within the zone.
Position to be evaluated by the JMC.
The above requirements may be verified through oral, written or practical tests during the selection process.
Should there be no fully qualified applicants, this position will not necessarily be reposted. If you wish to be considered for this position and meet most of the requirements, you are encouraged to apply at this time.
The employer reserves the right to shorten or extend temporary assignments for operational reasons.
We thank all applicants. However, only those selected for an interview will be contacted.