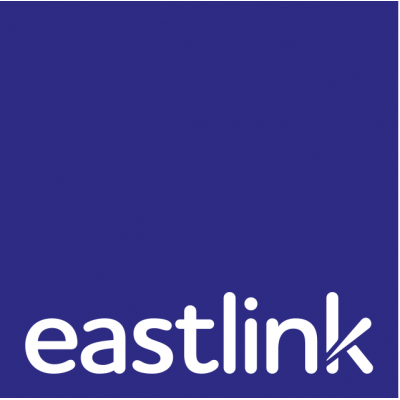 Business Support Systems (BSS) Product Architect
Apply Now Business Support Systems (BSS) Product Architect
6080 Young St, Halifax, NS B3K, Canada Req #580
Thursday, January 17, 2019
Powered by state-of-the-art fibre optic and wireless networks, Eastlink delivers world-class video entertainment and communications services to residential, business and public sector customers across Canada. As one of Canada's Best Managed Companies for 11 consecutive years, Eastlink provides high speed Internet, wireless, TV, telephone, security and automation, data communications and exclusive, locally-produced programming. Headquartered in Halifax, Nova Scotia, Eastlink is the largest privately owned telecommunications Company in Canada with an employee base of just over 1500 individuals.
This role reports to the Director, Business Support Systems (BSS) and is responsible for the product and functional design of our billing solutions. The Product Architect ensures our billing assets are being used efficiently, and works through the different business units to optimize systems and processes whenever possible. The incumbent will provide support, leadership and guidance on new initiatives, especially where new products or solutions are required.
Key Responsibilities:

Responsible for the overall product design, and solution design for all billing assets

Provide product design support to billing initiatives, engaging both the Business and Billing Solutions

Investigates and tests new functionality, or new products that may bring business value to Eastlink

Responsible for maintaining a Product roadmap of all BSS assets so there is visibility for the Business

Work closely with the IT Solutions and IT Delivery teams to scope, define and implement new solutions

Work with vendors on their individual roadmaps to implement new solutions that are aligned with Eastlink's BSS roadmap

Creates a blueprint (product and process) for product design and deployment

Ensure best-practices are followed in the design, development, and deployment of all solutions

Provides leadership and positive energy to projects

Takes ownership of issues and ensures the appropriate stakeholders are engaged to work to resolution

Identify dependencies between initiatives and resolve conflicting needs and priorities

Look for efficiencies in the way we leverage our billing assets to support the business

Explore innovative solutions that add business value as well as assess new technologies/solutions to determine alignment with current business plans

Participate in knowledge transfer, documentation & information sharing
The ideal candidate will possess:

Minimum of 5 years Billing Operations or Application Administration experience

Post-secondary training in an IT related field

Supervisory/Management experience

Previous Telco experience considered an asset

A broad base of experience in Billing systems and operations

Demonstrated success in the design and development of billing solutions

Expertise in the modeling of business processes

Understanding of business goals, strategies, processes and requirements.

Ability to see the big picture but also go into detail when needed

Ability to work in a very fast paced environment

Excellent teammate who prioritizes building excellent business relationships

Ability to educate, communicate and influence across a wide range of levels of the organization

Persistence in pursuit of positive transformations

Results oriented, and takes accountability for the solutions they design/deploy

Ability to learn and to contribute to the continuous improvement of internal processes

Creativity and innovation skills

Excellent communicator

Flexible, adaptable, and able to manage within an ever changing landscape
Why Choose Eastlink?
Eastlink brings you technology in a way that people would want it. We work hard to provide the best products - Internet, TV, Wireless, Telephone, and Security and Automation - to keep our customers connected to the things and people that matter the most. By putting our customers and their needs at the centre of it all we can show them something special and provide a unique brand experience.
We are extremely proud of our employees and believe the best people make the best companies. As we continue to grow, our goal is to continue to attract the best people.
Ready to explore an exciting career at Eastlink? Your journey begins here.
Other details

6080 Young St, Halifax, NS B3K, Canada