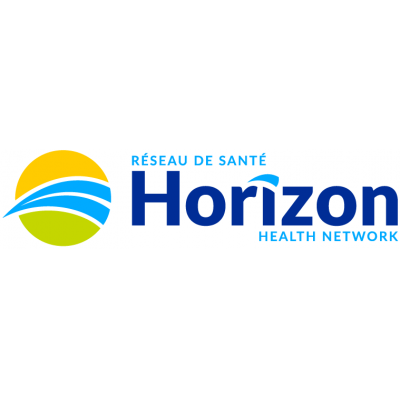 Registered Nurse- Sexual Health Primary Health Care (Permanent Part Time), Primary Health Care
Horizon Health - Miramichi Zone
in Miramichi, NB
Horizon Health Network is an equal opportunity employer.
COMPETITION #: 2018-35962 External 
BARGAINING UNIT: NBNU
ZONE: Miramichi
DEPARTMENT: Primary Health Care
FACILITY: Public Health - Miramichi
POSTING TYPE: Permanent Part Time
JOB TITLE: Registered Nurse- Sexual Health/Primary Health Care
CLASSIFICATION: RNCA Registered Nurse Class A
LANGUAGE: Bilingual Essential
HOURS OF WORK: Day; Evening, FTE: 0.5, Subject to change due to operational requirements
SALARY: $31.23 to $39.57 per hour
JOB PURPOSE:
Reporting to the Primary Health Care Manager, the Registered Nurse will work as part of the multi-disciplinary Sexual Health Team, to provide quality community and school based Sexual Health services.
QUALIFICATIONS:
Bachelors degree in Nursing.
Active registration with NANB.
Minimum 2 years of nursing experience, providing direct patient care to people throughout the lifespan.
Demonstrated experience in providing education, counselling and clinical services in relation to Sexual Health across the lifespan (ie: STBBI prevention, awareness, treatment) and to vulnerable populations.
Demonstrated awareness of Public and Population Health concepts.
Demonstrates awareness of the Canadian Community Health Nursing Standards of Practice.
Demonstrated experience working with marginalized and vulnerable populations and ability to provide culturally sensitive care.
Be certified or willing to become certified in venipuncture.
Demonstrates exceptional public speaking and presentation skills.
Demonstrates ability to work independently with minimal supervision while maintaining effective, timely communication with team members, promoting seamless service to clients.
Demonstrates proficiency with information and communication technology, including use of Microsoft Word, Excel, Outlook and PowerPoint.
Collaborates with team members to provide current, accurate client information based on scientific evidence and best practice.
High regard for confidentiality and advocacy for clients.
Acts when necessary as an advocate for clients.
Good previous work and attendance record.
Ability to travel throughout the region.
Valid drivers license.
Ability to attend work on a regular basis.
Ability to perform the duties of the position.
Good work record
Written and spoken competence in English and French are required. (Advanced Level)
KEY RESPONSIBILITIES:
Deliver school and community based sexual health clinics.
Working in collaboration with the Nurse Practitioner, provide counselling (options, STBBI, etc.), education and treatment to clients across the lifespan.
Build capacity with key partners to ensure positive sexual health outcomes of the population.
May be reassigned to provide care at health centers in the area as needed.
Applications for this position must be submitted on-line by December 12, 2018.
NOTE: There will be no further postings for this position should there be no fully qualified applicants. If you wish to be considered for this position and have most of the qualifications as posted and the registration or licensure where required, you are encouraged to apply at this time 
Please quote Competition # 2018-35962-External. Horizon Health Network appreciates expressed interest, however, only candidates considered for an interview will be contacted. Human Resources Department, Horizon Health Network.