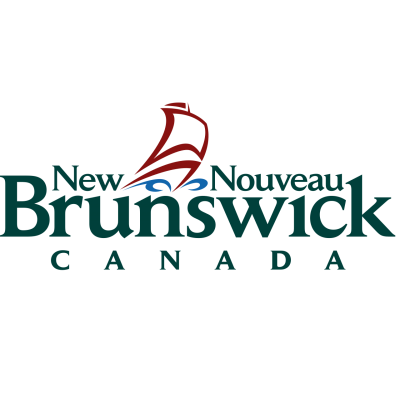 Pay Band 6 Manager of Infrastructure Acquisition and Valuation
Department of Transportation and Infrastructure / Ministère des Transports et de l'Infrastructure
in Fredericton, NB
Department of Transportation and Infrastructure
Pay Band 6 / Manager of Infrastructure Acquisition and Valuation
Open
Property Services Branch
Fredericton
The Department of Transportation and Infrastructure is seeking an individual to join the Property Services Branch as a Manager of Infrastructure Acquisition and Valuation.
The successful candidate will be responsible for managing a team of qualified professionals on various real estate matters including real estate valuation (appraisals) survey technician and acquisition for infrastructure projects including the management and preparation of property agreements, third-party consultant activities and ensuring the closing of property transactions; manage the development and implementation of various Requests for Proposals (RFP) contracts to hire pre-qualified third-party consultants; provide guidance and strategic direction to the unit's Valuation Specialists as well as external consultants on real estate appraisal procedures ensuring the appraisal reports are consistent and compliant with CUSPAP (Canadian Uniform Standards of Professional Appraisals Practice); manage the team's analysis and review the current property tax assessment on Provincial properties;; make presentations and recommendations to Ministers and Senior Government Officials on approved sites and development agreements for infrastructure project; required to operate with a high degree of confidentiality while adhering to NB Government's project requirements and all legislative and municipal requirements; provide strategic advice and recommendations to other government departments on property matters; provide leadership and direction to staff, including work planning, assignments, continuous feedback and performance reviews.
ESSENTIAL QUALIFICATIONS: University Degree preferably in Business Administration; Commerce or Engineering (Science) as well as hold an Accredited Appraiser Canadian Institute (A.A.C.I.) designation, as well as being a member of the New Brunswick Association of Real Estate Appraisers, and a minimum of eight years experience in Real Estate Appraisal/Valuation.
Written and spoken competence in English and French is required. Please state your language capability.
Applicants must clearly demonstrate the essential qualifications to be given further consideration. Please ensure that preferred language for assessment is identified on your resume.
The following operational requirements are also required: flexible hours and extensive travel throughout the Province.
BEHAVIOURAL COMPETENCIES: The successful candidate will possess the following behavioural competencies: Effective Interactive Communication, Flexibility, Results Orientation and Team Leadership.
Résumés should be in chronological order specifying education and employment in months and years including part-time and full-time employment.
SALARY: $2,475.00 to $3,294.00 bi-weekly
We encourage applicants to apply on-line, by e-mail to dti.competitions@gnb.ca or by mail at the following address by December 14, 2018 indicating competition number 2018-D55-09. This competition may be used to fill future vacancies at the same level.
Department of Transportation and Infrastructure
Employment Services
Human Resources Branch
P. O. Box 6000, Fredericton NB E3B 5H1
Telephone: (506) 453-3939
We thank all those who apply however only those selected for further consideration will be contacted.
As per the Civil Service Act, candidates registered with the Equal Employment Opportunity Program and veterans, who demonstrate they are among the most qualified, shall be given preference at the time of appointment.
We promote a scent-reduced environment.
We are an Equal Opportunity Employer.
The New Brunswick Public Service: Improving the lives of New Brunswickers every day!