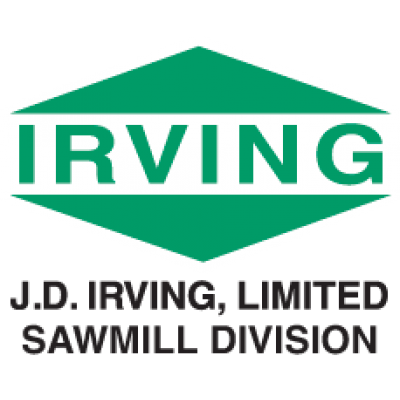 Assistant Grower
J.D. Irving, Limited - Sawmill Division
in Juniper, NB
Assistant Grower
At J.D. Irving, Limited (JDI) our role as stewards of the land is one of the most important we play. Our business begins with the forest. J.D. Irving Woodlands is JDI's division dedicated to overseeing sustainable forest management, research and conservation, and protection of our forests.
JDI's Juniper Tree Nursery is located in beautiful Carleton County, NB! This is an ideal opportunity for candidates who are interested in working with a professional company that grows quality seedlings in a safe environment.
About Juniper Tree Nursery:
Produces 22 million quality seedlings for reforestation annually
State of the Art facilities with professional Grow Team
ISO 14001:2015 Certified with effective safety program
Centrally located in NB with available camp/bunkhouse lodging
We are currently looking for a motivated individual to join us as an
Assistant Grower
as part of our
dynamic Grow Team.
Duties:
Work with Senior Grower to produce and ship high quality seedlings for reforestation
Setting, monitoring, and adjusting climate controls based on plant needs.
Irrigation monitoring, repair and adjustment.
Assisting with maintenance of nursery infrastructure
Requirements:
The successful candidate will have at a minimum a university degree in horticulture or agriculture, or an acceptable combination of formal training and relevant experience.
Experience working in greenhouse/farming operations including the ability to coordinate and supervise operational tasks, planning, and crew supervision would be an asset.
Strong computer skills with proficiency in MS Office and the ability to learn climate control systems.
Commitment to performance in a safe work environment is mandatory
Ability to work independently and collaboratively with the team.
Must hold, or be capable of obtaining, a Pesticide Applicator Certificate and hold a valid driver's license.
Be available to work extended hours during peak season from May to September.
To Apply for this Career Opportunity:
Please apply online.
We appreciate your interest in our company! The initial review of applications will begin on the deadline date for applying. Applications received after the deadline may not be considered. Only those candidates selected for an interview will be contacted.
To learn more about our products and services, click
here
.
Please be advised that some positions have been designated as 'Safety Sensitive' where the employee holding the position has a heightened responsibility for his/her own safety or the safety of others due to the nature of the job. If this is the case, you will be informed in the interview process
J.D. Irving, Limited, Woodlands Division is committed to the principle of equal opportunity in its employment practices and to providing an environment free from discrimination and harassment for all employees.