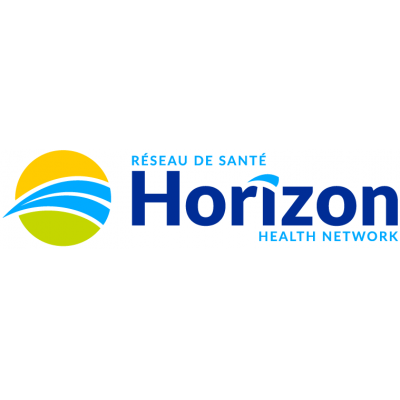 RNCA - Child and Youth (Temporary Full Time), MHFR Child and Adol
Horizon Health - Fredericton Zone
in Fredericton, NB
Horizon Health Network is an equal opportunity employer.
COMPETITION #: 2018-35864 External
BARGAINING UNIT: NBNU
ZONE: Fredericton
DEPARTMENT: MHFR Child and Adol
FACILITY: Fredericton Mental Health Services
POSTING TYPE: Temporary Full Time
JOB TITLE: RNCA - Child and Youth
CLASSIFICATION: RNCA Registered Nurse Class A
LANGUAGE: English Essential
HOURS OF WORK: Day, TEMP: December 10, 2018 to June 5, 2020, Subject to change due to operational requirements
SALARY: $31.23 to $39.57 per hour (Subject to employment status)
JOB PURPOSE:
The Health Care Professional is responsible for timely and effective provision of services to children, youth and families as defined by the Integrated Service Delivery Framework. The Health Care Professional will provide assessment, intervention and rehabilitation interventions to children and youth who are experiencing addictions, mental health, emotional or behavioral concerns. Services will be provided in both the school and community contexts. CY clinical team members will develop collaborative working relationships and service linkages with other specialized departmental and community agencies that provide essential supports to meet the adaptation needs of children, youth and their families
QUALIFICATIONS:
Active registration with NANB
A Bachelor of Nursing Degree with 1 year of mental health experience or a diploma from a recognized School of Nursing followed by a post graduate certificate in mental health and 1 year of mental health experience.
Experience in working with children and youth in Addictions and Mental Health would be an asset.
Ability to attend work on a regular basis.
Ability to perform the duties of the position.
Good work record.
Written and spoken competence in English is required
KEY RESPONSIBILITIES:
Provision of assessment of client's emotional and or behavioral challenges, strengths, deficits and resources.
Provision of direct intervention services including crisis intervention, individual, family therapy and group interventions.
Ensure that the child, youth and or family are involved in decision-making, planning and follow up which may include working in the school, community or home.
Develop and implement individualized treatment plans and coordination of services for assigned clients.
Collaborate with CY team members and other ISD partners in the design and delivery of intervention strategies and positive mental health practices.
Participate as clinical consultants on individual student cases or educational service delivery programs/approaches at school based Education Support Service Team meetings.
Consult/collaborate with other professionals and service providers.
Prepare and maintain reports and other documentation in accordance with the documentation standards of Horizon.
Participate in CY team meetings and other meetings as necessary.
Other related duties assigned by the Clinical Coordinator.
COMPETENCIES:
Competencies identified by Horizon Health Network: 
Communication
Decision Making
Flexibility
Information Gathering
Patient/Client Focus
Problem Solving
Stress Management
Teamwork and Collaboration
Applications for this position must be submitted on-line by December 5, 2018.
NOTE: There will be no further postings for this position should there be no fully qualified applicants. If you wish to be considered for this position and have most of the qualifications as posted and the registration or licensure where required, you are encouraged to apply at this time.
Please quote Competition # 2018-35864-External. Horizon Health Network appreciates expressed interest, however, only candidates considered for an interview will be contacted. Human Resources Department, Horizon Health Network.